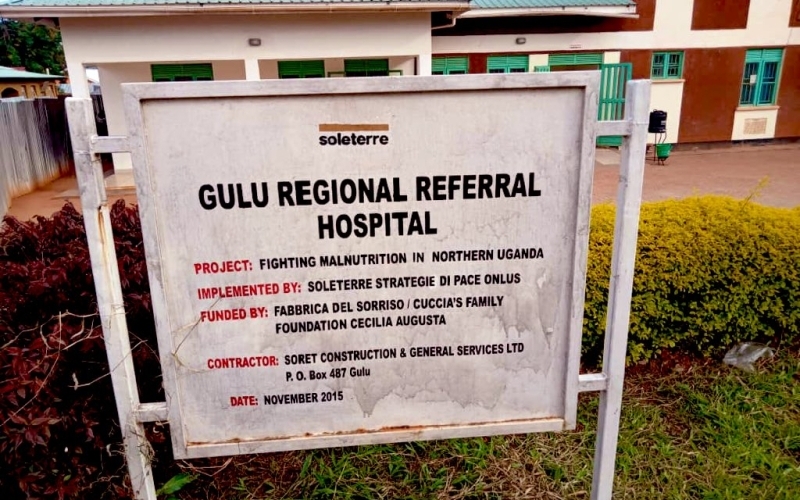 Three staff of Block Technical Services Limited have been arrested for abandoning works and defying the contractual agreements for the construction of a staff quarter at Gulu Regional Referral Hospital.
The team led by the Contract Manager Brian Ian Mugaya was arrested by the State House Anti-Corruption Unit on the orders of the State Minister for General Duties-Health, Anifa Kawooya, and handed over to the police for further investigation.
They were picked up from the contract site at Gulu Regional Referral Hospital during a visit by the Minister on a fact-finding mission on the state of the construction works on Thursday.
Block Technical Services Limited signed the contract with Gulu Regional Referral Hospital on October 8, 2014, to construct two-storeyed staff houses with 54 units valued at 6.2 billion Shillings. The work which started on November 26, 2014, was expected to be completed by November 28, 2017.
However, the contract sum was reviewed later increasing the cost to 7.2 billion Shillings, and the completion date was then pushed to March 30, 2023. But on Thursday, the Mugaya told the Minister that they faced a constrained cash flow and suffered the increased cost of construction materials which delayed the works.
He added that they needed an additional 2.7 billion Shillings to complete the work by December 2023. But Kawooya said that the government had made good its commitment to the project, yet the work on the ground reflects less than 30 per cent of the project task.
She faulted the contractor for abandoning the site, negligence, shoddy work, and lying to the government and demanded that they be thoroughly investigated.
Kawooya noted that the arrest is a strong signal to those abusing government money.
CASINO, Lucky Winner
Earn Money Now