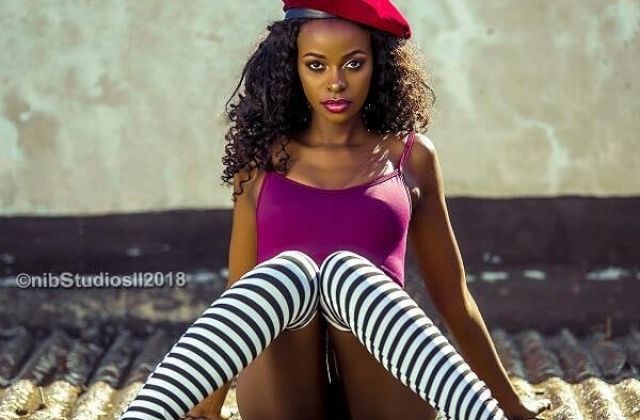 Aging Hellen Lukoma is finally off the market after a yet to be identified man asking for her hand in marriage.
News on our editorial desk indicates that Hellen Lukoma is no longer available for city-smart wires that have allegedly been feasting on her over the years.
Howwe understands that the big-hearted man is called, " Mr A" as she refers to him.
The pencil sized, model, singer and actress broke the news on one of her social media platforms where she posted numerous photos of her with an engagement ring captioned, "God has been good to me. Am always down on my knees thanking him. Thank u or Lord you saved me from my self.
Pink coconut on the decor. Mr A on the"
Well, this is not the first time Hellen Lukoma is getting engaged. She was previously engaged to actor, Dean Nsubuga, who dumped her claiming she had a bad friend (Leila Kayondo). He accused Leila Kayondo of being a bad influence and who knows, this could last since she is now a sworn enemy with Leila Kayondo.