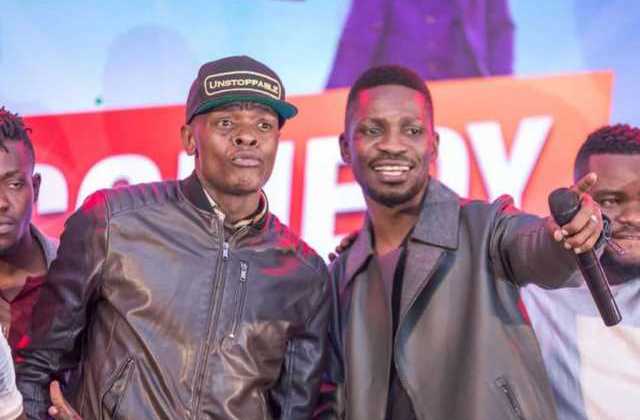 Musician turned politician, Bobi Wine is furious that President Museveni has reduced the stakeholders of the music industry into beggars.
Bobi Wine made his views public through a post on his wall saying that musicians have become a disappointment to their fans.
This was after musicians pitched in Gulu to get financial assistance from Gen Salim Saleh.
"Uganda Musicians' Association (UMA), an association which we started to fight for the industry has been loudly silent about all this injustice. It was reduced to a beggars' association.
It is very sad to see that the very person who destroyed the music industry has finally been able to make artists bow down in humiliation to worship him. Oh, what a shame!" Bobi Wine wrote on Thursday.
Bobi Wine believes artists should use talent to communicate injustices in society instead of siding with 'oppressors'