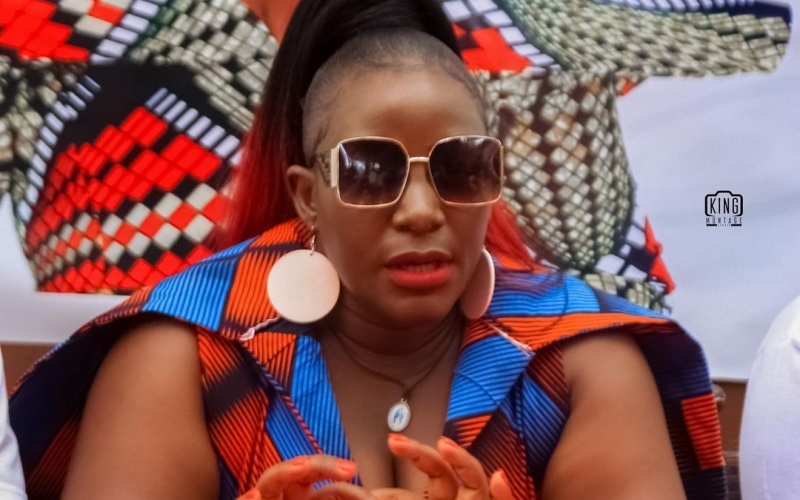 Controversial musician Alien Skin is mostly known for his bad character.
He was briefly imprisoned for beating a bouncer and also property worth millions was destroyed after he failed to turn up for a show in Mukono.
Discussing his lifestyle and his future in the industry, musician Irene Namatovu said Alien Skin is doing most of the things out of excitement.
"When someone is new in the industry, fame gets to him/her. Age is also another factor disturbing Alien Skin. He will eventually grow up," she told the press on Tuesday.
"Don't judge him too much. He doesn't understand how the limelight works.
And he is still young, he will reform into a better person as time goes by," she concluded.
Early this year, Bebe Cool said Alien Skin has no future in the industry if he doesn't change his ways.