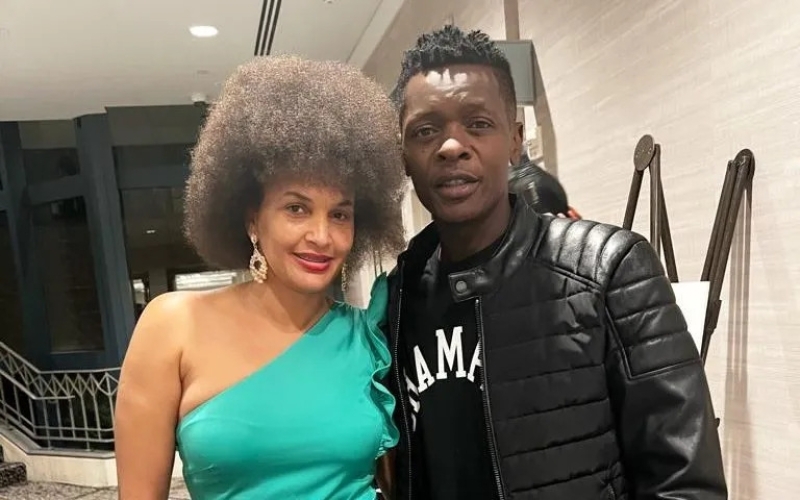 Daniella Atim, the wife of Jose Chameleone, has recently become very vocal and frequently makes controversial statements about their relationship. The mother of four was rumored to have separated from the singer until a few months ago.
In September of this year, Daniella accused Chameleone of family neglect and being an alcoholic in a YouTube interview. "I told Chameleone to choose between me, the family, or alcohol, and he chose alcohol over us," she revealed in a recent interview.
Today, on her 39th birthday (Wednesday), Daniella strongly suggested that Jose Chameleone has never shown her love. She also disclosed that she is now ready and mature enough to give love another chance if it comes knocking.
"Dear Daniella,

When love visits you again, I hope it doesn't expect you to suffer, and that it doesn't try to deceive you into thinking you have to go through trials and tribulations to be found worthy. I hope it doesn't come in the form of a litmus paper, putting you through ridiculous tests. I hope you give it a warm welcome, letting go of all the pain and hurt from the past to make room for it. I hope you put your best foot forward and make it feel safe and secure. I hope you never take its gift for granted.

I hope you are now mature enough to know that life begins at 39.

Happy birthday," she wrote.
Download the Howwe Music App