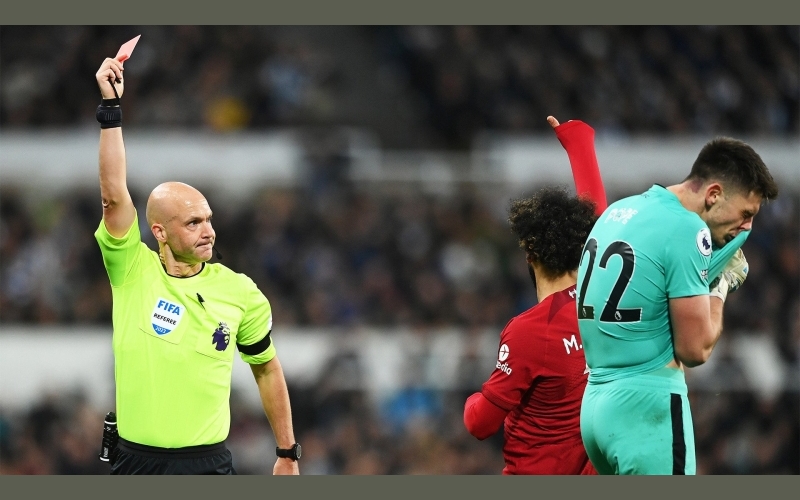 There are some days when it really seems that nothing is working. The website 1xbet.ug provides online sports betting, and they really work greatly when it comes to rewarding punters.
It can be claimed that Newcastle United was precisely suffering one of those days on the 18th of February 2023. On that day they played a match against Liverpool, and the first few minutes were a total nightmare for the Magpies. The protagonists of those minutes were:
Darwin Núñez;
Cody Gakpo;
and Nick Pope.
Núñez and Gakpo scored goals in the 10th and 17th minutes respectively for Liverpool. The 1xBet website provides online sports betting on all matches played by the Reds as well. However, the nightmare wouldn't end there for the Magpies.
The worst 22 minutes in the 2022-23 Premier League for Newcastle
Newcastle was already 2-0 down by the 17th minute of the first half. However, by the 22nd minute things would become even more miserable for the Magpies. You can make online gambling Uganda on 1xbet.ug/slots/ before the next match of this team.
In that minute, Kieran Trippier had a free kick opportunity. His shot went directly into the hands of Alisson, who was Liverpool's goalkeeper. The goalie immediately launched a long ball looking for Mohamed Salah, who was in a favorable position to score a possible third goal. Punters can make online gambling on 1xBet Uganda on other matches from Liverpool too.
Yet, the ball was quite long, meaning that Newcastle's keeper Nick Pope also had a chance to take it. His intention was clear. He wanted to head the ball away from the field. However, things didn't work as expected.
Missing the ball
Pope completely missed the ball with his head. In fact, he accidentally touched the ball with his hand while being outside of the box. He kicked the ball away anyways, but the damage was already done. The referee approached him and showed him a straight red card. The site 1xBet casino can be used before other goalkeepers are sent-off too.
However, that was not all what happened, because while kicking the ball, Pope also accidentally hit his teammate Kieran Trippier in his knee. All of this seemed like a hilarious sequence that came from a comedy show. However, it was all too real and catastrophic for Newcastle. The site of the 1xBet casino can be visited at any moment, and its games are great to play while waiting for matches of the Premier League.
Disclaimer:
1XBET is regulated by the Lotteries and Gaming Regulatory Board. Betting is addictive and can be psychologically harmful 25+
Download the Howwe Music App