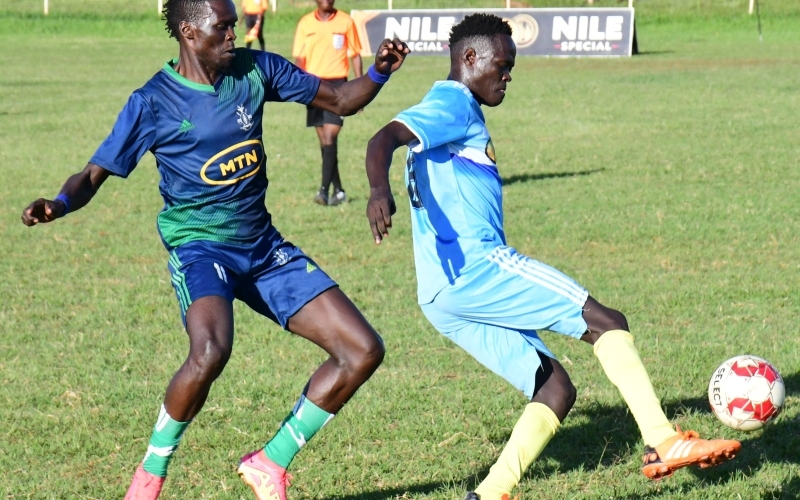 As the group stage of the MTN Busoga Masaza Cup nears its end, teams continue the search for points to get into the knockout stage.
On Wednesday, 18th October, Kyabazinga Stadium in Bugembe hosted a doubleheader with Bunha and Bukooli Bugiri emerging victorious.
Bunha returned to their winning ways with a convincing 2-0 victory over Budiope. Following a disappointing 1-0 defeat to Bunhole Bunanumba last week, Bunha needed victory to stay in contention for a quarterfinal spot.
Head coach Ronald Lukungu remained optimistic about their quarterfinal prospects and victory on Wednesday keeps them firmly in the equation. Jamil Mukungu and substitute Brian Muzuni were on target to earn Bunha maximum points.
"I will not say that we played well today because we deserved at least 5 goals based on the weakness of the opponent we faced today," Lukungu said of the game.
The three points earned pushed Bunha to second place in Nhenda Hill Group with 7 points.
Bunha take on group leaders Bukooli Namayingo on Saturday, 21st October at Bugembe stadium in the ultimate group game.
Bukooli Bugiri edge Butembe
In the match played on the day, Bukooli Bugiri picked a hard-fought 1-0 win over Butembe. This victory was a significant boost for Bukooli Bugiri in the Mawembe Hill Group.
The two sides displayed a high-intensity game in the first half, battling both their opponents and the oppressive humidity. However, it was Bukooli Bugiri who managed to edge ahead with a crucial goal, securing all three points.
Up Next
The 2023 MTN Busoga Masaza Cup group stage comes to an end this weekend with six matches to be played on Saturday and Sunday.
On Saturday, there will be four matches played which include; Bunhole Bunanumba taking on Budiope, Bunha battles Bukooli Namayingo, Bulamogi taking on Bugweri and Kigulu hosts Bukono.
The Sunday fixtures will see Bukooli Bugiri visit Buzaya while Luuka hosts Busiki.
Download the Howwe Music App