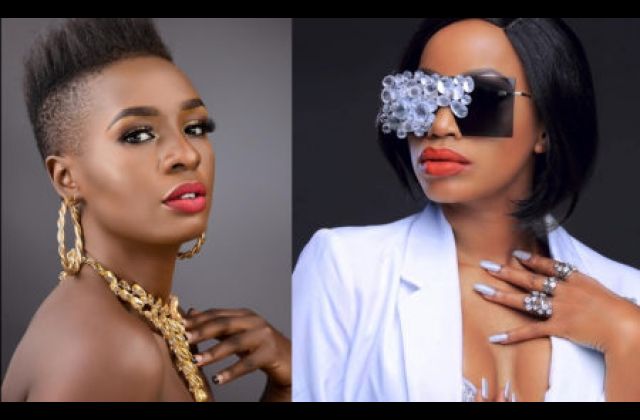 The war of words between Cindy Sanyu and Sheebah Karungi is not about to end anytime soon.
The online beef started with anticipated music battle between the two artistes where Sheebah apparently chickened out .
Cindy was forced to brand the musicians under music labels as dunmies as a way of provoking Sheebah into the music battle.
In the latest twist, Cindy has again stinged Sheebah and Vinka by emphasizing that they are both dummies.
While appearing for an interview at Kansanga based Galaxy FM studios, she confirmed that the two artistes are dummies.
She shared a video on her social media platforms and captioned it, "Sheebah is the original dummy and Vinka follows".
Cindy's comments did not go well with Sheebah and Vinka's fans who fired back through comments by branding her a worn out musician.
However Sheebah and Vinka are yet to respond.