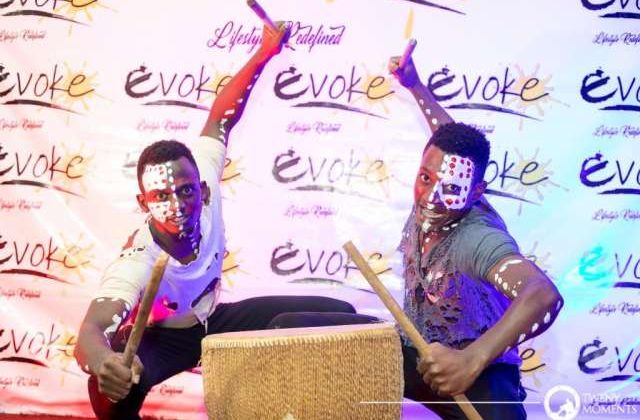 The first two seasons of the Evoke experience have come to prove that Evoke nights are the ultimate entertainment fun loaded centers that feature fresh talent from different parts of the country. Season 2 was highlighted with mind blowing entertaining performances from Live Dj mixes, beat boxing, poetry, dance, Vocal play and fashion.
The talent laced show birthed the Evoke dancers, one of the best dance groups in the country. The Evoke dancers are entertainment at its peak, comprising of Allan and Kats, a duo with the Evoke brand. The dancers were part of the first talent search from Evoke, and have not looked back since. Their dance routines are the mash-up of Hip Hop, Lyrical and theatrical set pieces that set the tone for all Evoke episodes.
The Evoke dancers, besides being great entertainers have taken their skill set to a wider national and international audience, entering competitions like the Urban Dance Offs, the East African talent dance competitions, Zzina Swosh dance competitions and Batalo dance competitions. The dancers have also performed at the Milege acoustic show, the French embassy organized Geopolitics conference at Makerere University among many events.
With season 3 premiering on 27th April, and Club Pilsener as the new sponsor on board, a call for massive talent is on, because with a bigger stage is expected bigger talent.