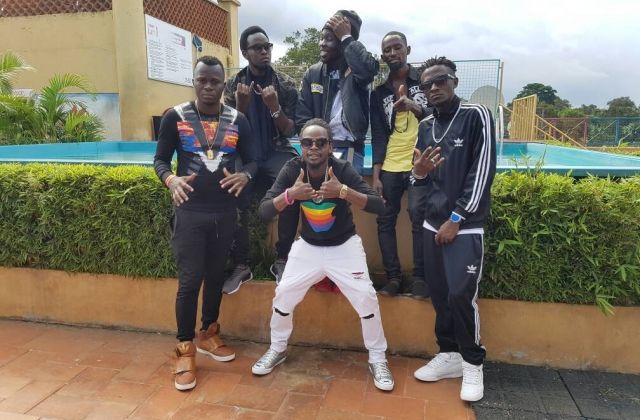 Gayaza top artistes known as Expendables featuring Katmo, Ricta Bobi, Robert Zida, Bashy Smith, Smotie, Blu, Shark B, Criftal and Quba have released blockbuster song titled 'Gayaza Anthem'.
The dancehall song which boasts about Gayaza town life,has provoked artists from other towns to do the same for their towns. The song is produced by Katmo of CrystalKlear studio based in Kololo.
The song is already enjoying massive airplay on radio, TV stations and clubs. The group promises to take us on an interesting journey in 2018. So Sit back and enjoy the vibes of Gayaza.
Listen & Download.
Watch Video Here.