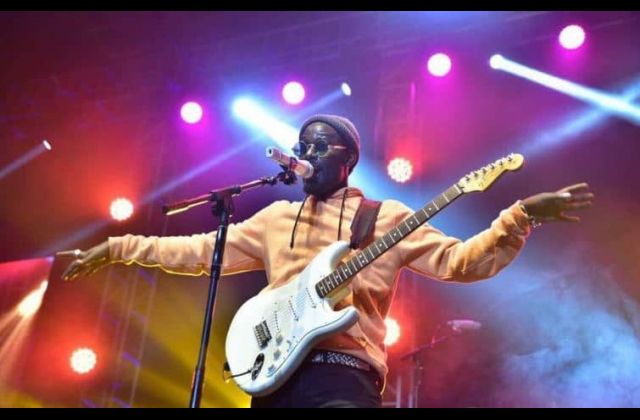 On Friday evening, Maurice Kirya held a sold out show at Kampala Serena Hotel.
By 9pm, fans were already flocking the place to have a clear glimpse of their star, Maurice Kirya.
The show was kick started by upcoming acts like Shifah Musisi, Afrie, JC Muyonjo and Brian, who warmed up the stage before Maurice Kirya took centre stage.
Maurice stepped on stage clad in stylish dark glasses with a golden tint and a yellow jumper, backed with an army of talented instrumentalists before commencing the show with his single "Headmaster" off his Free Dreams album.
Mid show, Maurice Kirya took his fans on a memory lane and performed classics like "Misubbawa" before doing some of his most loved singles like "cripping", " Insane", "omwooyo", "Mulembe Gwa Kirya", and "Busabala".
Kirya promised his fans even a better show next year.
"Next year, I want to do it differently. I want to help young talents, to give them a platform like this one. So, next year, we shall have a festival," Maurice Kirya stated.
A few minutes past 11pm, Maurice Kirya climaxed the show with his popular gospel ballad, "Nze Ani".