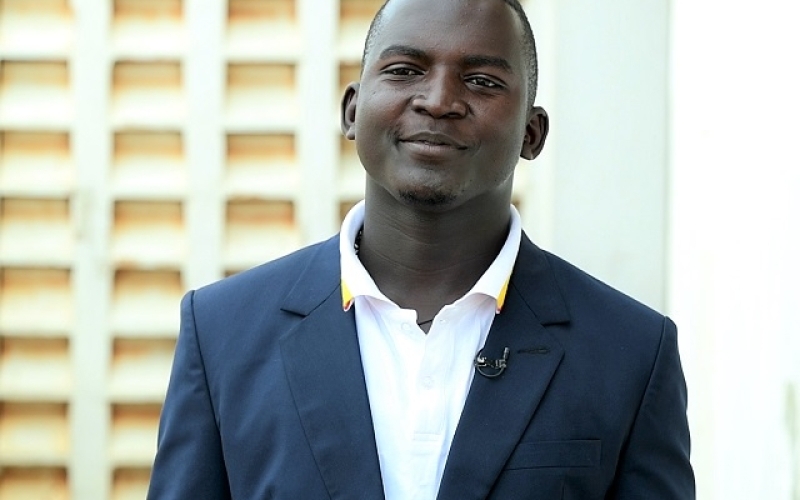 Emmanuel Sebiina, a teacher-turned fuel marketer attached to Vivo Energy in Kitende, Entebbe Road, has recorded improved productivity in his workplace following a six- month training under the MTN Youth Skilling Program.
"The MTN Youth Skilling Program enabled me to learn how to enter data in Excel for onward data transmission via email to my supervisors, online marketing, collaboration as well as using tools like zoom to virtually participate and execute work assignments," he said.
Sebiina said he initially used to wait for his supervisor with information and technology skills to enter his handwritten information such as fuel sales, fuel offloading, and employee performance into the computer for onward transmission to the company management.
He said the training inspired him to dream of building a platform that would increase access to education in Uganda's rural areas.
"The App will allow students and teachers in rural areas to just login in, access learning materials, download, read and do self-evaluation," he said, adding that he is glad to have been given the opportunity to participate in MTN Uganda Youth Skilling Program.
"I want to thank MTN Uganda for this wonderful opportunity and I will forever be grateful," he said.
Bruno Oluka, the team leader at Ubunifu Systems which implemented the project, said he believes the skills acquired are very essential for the youth to venture into various business enterprises.
"This has been one of a kind opportunity and I believe the skills acquired should be able to help participants in their lives and that of their communities."
Bryan Mbasa, senior manager at MTN Uganda Foundation said they are proud of the success recorded in the course of implementing the program that has not only empowered the youths but transformed their lives.
"The youths constitute the largest percentage of our population and there's a need to equip them with the necessary skills required in this 21 st century in order to thrive and contribute to this economy," he said.
MTN Foundation Uganda launched its Youth Skilling Program under the foundation arm of youth empowerment in 2020 benefiting at least 100 out of 1,993 youth who submitted applications in preparation for the evolving digital world in response to the COVID-19 pandemic.
The program implemented in partnership with Ubunifu systems, a software development firm based in Uganda, involved three phases including the International Certificate of Digital Literacy which is recognized in various countries around the world.
The second phase centered on technical skilling which included finance, accounting, human resources, and sales among others, and the final phase covered incubation and pitching.
MTN Uganda has over the years committed to integrating youth into its programs as a measure to empower them economically.
The telecom company 2019 invited the youth to develop applications that use MTN MoMo APIs, to monetize both consumer and business opportunities digitally with winners rewarded.