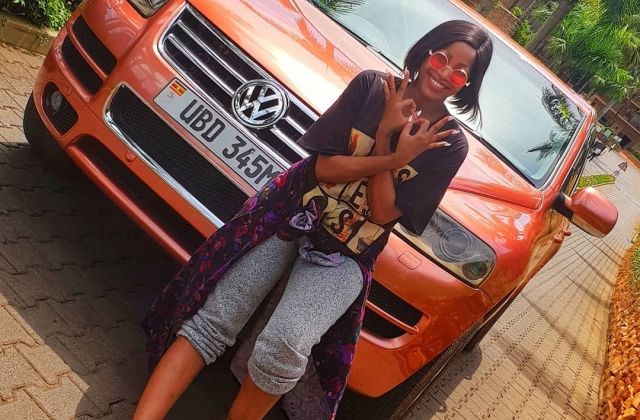 For the last 5 years, singer Sheebah Karungi has been at the peak of her music career and her hard work is paying off.
News on Howwe desk indicates that Sheebah imported a brand new state of the art Volkswagen Tourag SUV worth 200m registration number plate UBD 345M.
She has been cruising a mini Pajero for sometime now.
Excited Sheebah posted a photo of the monster ride asking fans to give it a name.
"This is God. Hard work. Patience & A Great Team! Am beyond Grateful. Thank you Sheebaholics For Your Love & support! You've changed my life.
It's the #ScorpioSeasonBaby! It's on!! Oh btw, I wanna Give My New Baby A Name, Any Ideas? 30.11.18 #OMWOOYOConcert
#AfricanaTugiddemu
Come Experience the 29 shades of Queen Sheebah," Sheebah captioned the photo.
Well, this comes at a time when Sheebah is in final preparations for her 'Mwooyo' concert slated for 30th November 2018 at Hotel Africana.
Congratulations Queen Sheebah!
Gals Betting: Get 10% Refund on All your Losses
Click Here