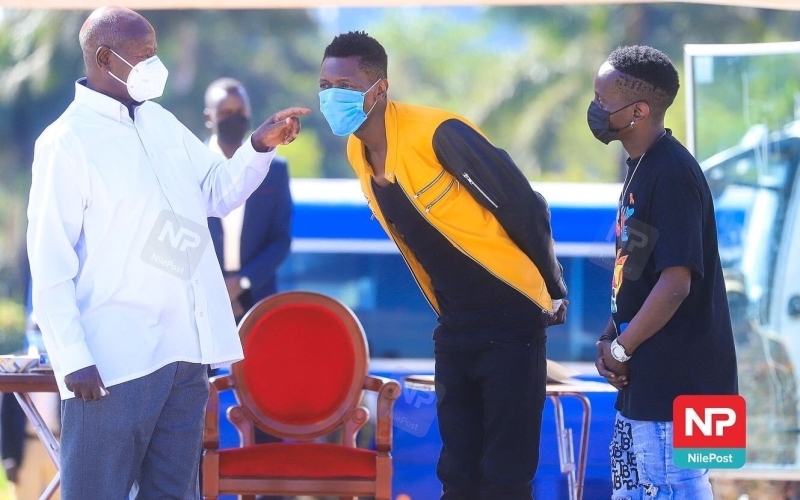 Meeting the President of the nation is a dream for many, and Mc Kats has achieved it.
Last week, Kats was lucky to have a moment with the President during World AIDS Day at Kololo.
Also Read: Mc Kats reveals why he disclosed his HIV status
He was, however, denied a chance to chat with the President as he was seen being told off by the Head of State.
In a video, Mc Kats was seen trying to lean into the President to say something but the man with a hat didn't give him an audience, instead pointed him to someone else.
Also Read: I don't have funders for my foundation - Mc Kats
Mc Kats was, however lucky to have a photo. And he was grateful for what he got. He posted the picture and said, your network is your net worth.