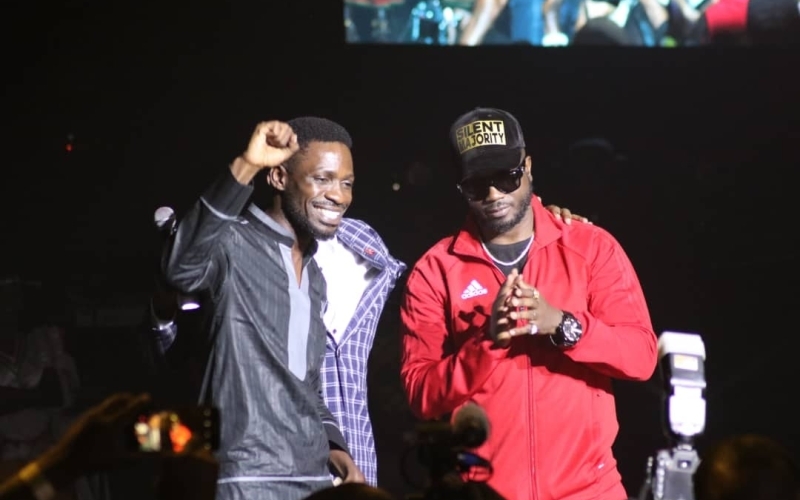 Comedian Kato Lubwama has called upon the Gagamel boss, Bebe Cool to give up the notion that he is bigger than Bobi Wine.
Lubwama explained that Bebe Cool's comparison to Bobi Wine no longer holds water because the two are at different levels in life.
He explained Bebe Cool academically can't be close to Bobi Wine because a school dropout can never be in the same box as a graduate.
"I think my friend Bebe Cool needs to just give up on Bobi Wine. You can't claim to be better academically just because you did Physics, Chemistry, and Mathematics (PCM). School dropouts can never be compared with graduates," he said.
Lubwama was commenting on the debate that Bebe Cool is better than Bobi Wine who did MDD at Makerere University.