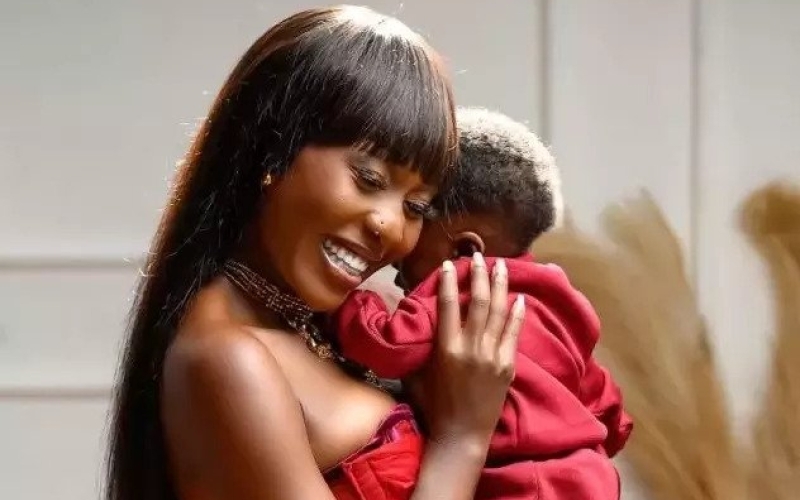 Karole Kasita, a singer, has chosen not to publicly disclose the identity of her first child's father.
Singer welcomed her child earlier this year. During her pregnancy, speculations arose, pointing to fellow singer Feffe Bussi as the potential father of her child.
These speculations surfaced due to rumors circulating on social media, suggesting a romantic involvement between Karole Kasita and Feffe at the time she conceived.
Since giving birth, Karole Kasita has been avoiding discussions about the father of her child. She has expressed that her son is a private matter, requesting the media to respect her wishes.
Recently, Karole Kasita took to her social media platforms to share that she is currently a single mother, not involved in a romantic relationship. However, she emphasized that the father of her child is loving and caring.
She further clarified her statement, stating that being a single mother does not imply that the child's father is not responsible.
Karole Kasita assures her fans that her son has a devoted and responsible father, and she hopes they won't misinterpret the situation.
"Just a gentle reminder, my dear. Please don't misconstrue my words. My son has a loving and responsible father. I am simply SINGLE. Peace. Goodnight, fam!" - Karole Kasita