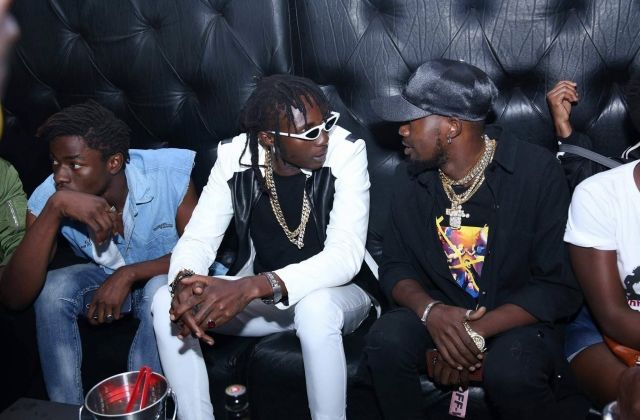 Many of his fans had started writing him off after failing to produce a hit song for a longtime.
Singer Ziza Bafana is back and ready to reclaim his position in the entertainment industry.
His major comeback started when he released his new single "Nazaala" last month.
On Thursday night, he sent out a message to everyone who has been doubting him with a mega performance at Plaza building based Club Amnesia.
During the campus night, performed his hit songs like "pomini" "Agende" and " Katonda wa ragga" among others before premiering his new video, "Nazaala".
He left the hangout spot at around....., leaving the campusers to enjoy live music mixes from Galaxy Fm deejays, Nimrod, Switch, Herbert and Denno as they sipped their favourite discounted drinks.