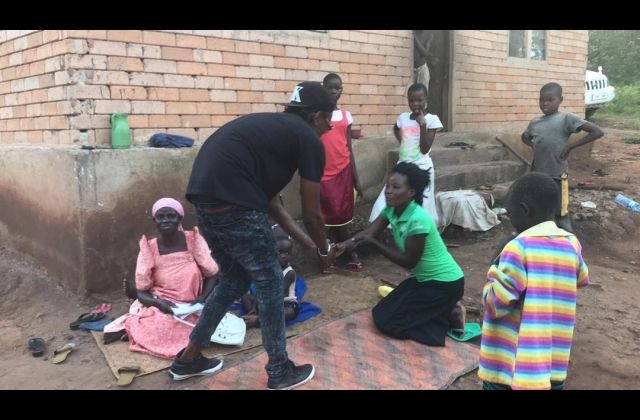 Christmas is the season to make merry and give back to those around us. And singer Pallaso marked his Christmas this year by giving back and spending time with the children of St. Paul's children's rehabilitation center in Kyampisi.
The "Hana" hitmaker, together with other members of his Team Good Music visited the rehabilitation centre last evening, bearing with them hampers and toys for the little ones.
They later visited a number of elders members in the community, to share and bring smiles to their faces, as part of the Christmas cheer.
"I decided to go to Kyampisi because the area is one of the many areas living below the poverty line. I learned about the area through a friend Racheal and we learned this area is full of innocent victims from child sacrifice. I randomly decided it's a good place to start and give them a thought of a few gifts for Christmas," Pallaso explains.
Gals Betting: Get 10% Refund on All your Losses
Click Here