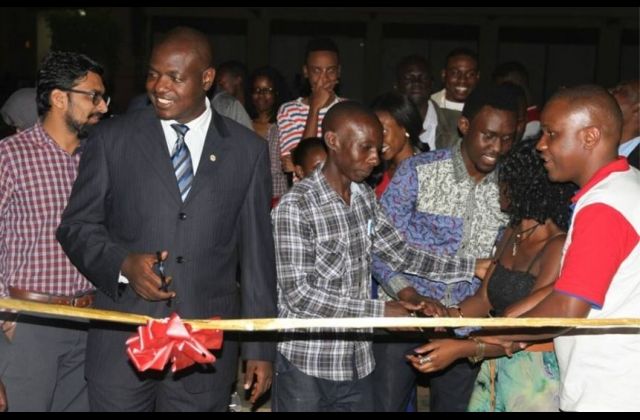 The wait for a modern eating place at Victoria University is over. The Jinja road based University last week launched a modern cafeteria where students will get food at a fair price compared to the restaurants where they have been getting food.
The new cafeteria, dubbed Victoria Café, will serve both local and international food. Victoria University has international students coming from over 25 countries across the world. The café was launched by acting vice chancellor Joseph Nyakaana last week. Students got free food at the launch
The guild president Keith Mugabi speaking at the launch said this is just the beginning because more good things are coming to improve on the comfort and social affairs of students.
"The cafeteria is an idea that has been going around for a very long time. The promoter promised to do this for us and he has finally fulfilled his promise and now it is upon us to enjoy our time at the university. The environment is friendly, for reading, eating and interacting." Mugabi told students.
The acting vice chancellor told the guild cabinet to organize more engaging social events. "The new Vice Chancellor should find when everything is in place. The promoter wants to see you enjoy your student life as much as possible." Nyakaana stated in his address to students.