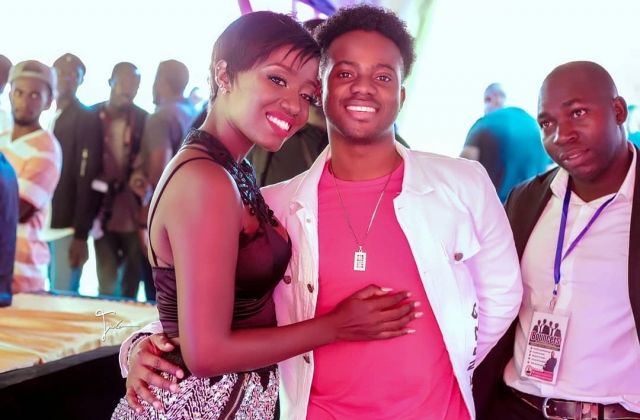 Nigerian sensational singer Korede Bello was in Uganda last week for the Fly Fest, an event that celebrates living teen life safely.
While In Uganda, Korede Bello managed to associate with a few of Ugandan artistes including Lydia Jazmine, who was also on the Fly Fest project.
Howwe has now learnt that Lydia Jazmine can hardly get over meeting Korede Bello.
A close friend to Lydia Jazmine has told Howwe that for the past week, Lydia Jazmine could not stop talking about the "Godwin" hit maker.
She says, "Lydia is always complementing Korede. She is always talking about how a nice guy he is. How handsome he is".
Overwhelmed Lydia Jazmine also posted photos with Korede Bello and she could hardly hide her love for the Nigerian young star from her face.
It is rumoured that Lydia Jazmine asked for a collaboration from Korede Bello but it was turned down because she is little known across Uganda's boarders and therefore she might not have any impact on Bello's career.