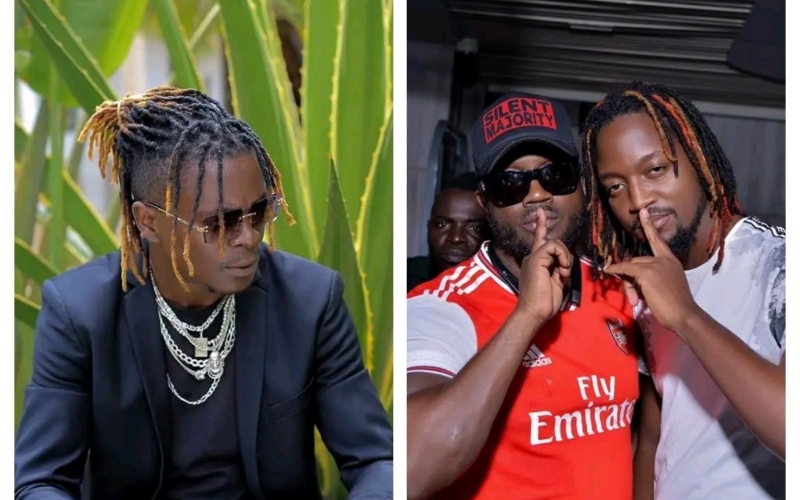 Ever upcoming musician Allan Hendrick released a copycat song dubbed 'Matayo', a clear version of King Saha's "Zakayo"
In his version, Hendrick uses the same sound.
Allan Hendrik describes King Saha as an old fool who should stop smoking weed and attacking his father Bebe Cool.
Music critics have advised the Uganda Musician Association (UMA) presidential candidate to sue Bebe Cool's son for copyright infringement.
One Gabriel Buule explained Hendrick breached the executive rights of the song which is owned by King Saha. He called upon the singer to fight for his works.
"King Saha can have a good case against Allan because irresponsible Art undermines copyright," he wrote.
The "Zakayo" singer has not yet issued any statement about Allan Hendrick's new song.
Download the Howwe Music App