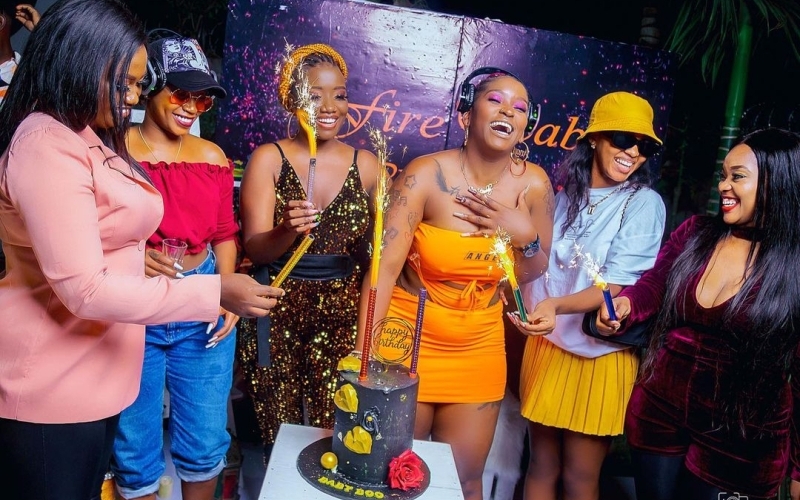 Musician Lydia Jazmine has urged local female artists to stop beefing each other if they are to take the industry forward.
Jazmine told friends that there's a lot of bad blood in the music business, especially amongst female artists.
"People beef each other quietly. They wish each other bad things. When you are better than them, they hate you. The space in the industry is enough for us all," she said recently at Nina Roz's birthday party.
Jazmine said she was attending Nina Roz's birthday because she is one of the 'real ones'
"I only attend events of people who are real. Where you don't see me, those are not good people," Jazmine said.

"Those who pretend to be good are the bad ones," she said.
Many assumed she was hitting Spice Diana since she didn't attend her album listeners' party.