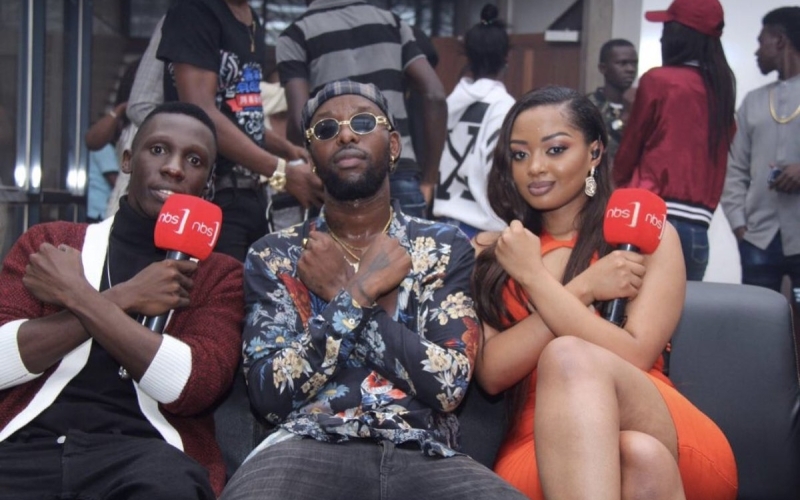 Grammy nominee Eddy Kenzo has praised Douglas Lwanga for playing a big part in the development of the Ugandan music industry.
Also Read: Eddy Kenzo is not the best musician in Uganda - Ragga Dee
He explained Lwanga came on the scene at a time when most TV hosts mainly criticized musicians for content. He slowly changed the mindset of presenters, musicians, and viewers for the betterment of the industry.
Also Read: Fik Fameika is the future of the Ugandan music industry - Douglas Lwanga
"I noticed something unique about Douglas. He came on TV when the trend was about provoking artists and sucking the life out of them. But Douglas instead helped artists to grow," Kenzo praised Douglas Lwanga in an interview with local television.
Douglas Lwanga is ranked among the best entertainment TV hosts in the country.