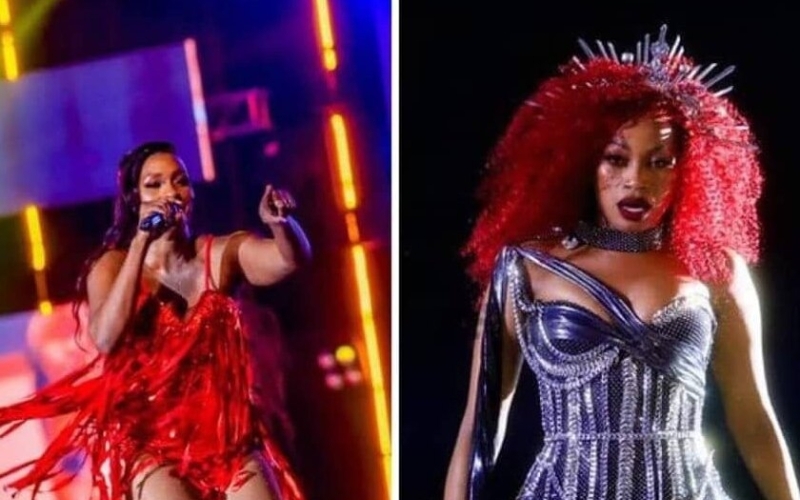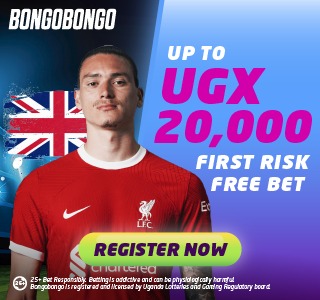 Yesterday marked a self-proclaimed public holiday for entertainment enthusiasts – let's call it Sheebah-Cindy Day. It was a day where iPhone dared to battle Nokia for supremacy.
The stage was set, the anticipation palpable, and the crowd electrified as the long-awaited musical showdown between Cindy and Sheebah was about to unfold. The evening's entertainment commenced with battle between Galaxy FM's DJ Nimrod on Cindy's side throwing shade to Sanyuka TV's Zahara Toto on Sheebah's side.
Performance
Sheebah took the stage nearly twenty minutes before 9:00 PM and delivered a spirited performance. However, it was marred by issues with vocals and sound quality. Sheebah, accompanied by the talented maestro band, did her best, but it became apparent that the former TNS singer wasn't fully prepared for the show. She belted out hits like "Kisasi Kimu," "Malidadi," "Ice Cream," "Twesana," and more. Later, Sheebah joined forces with Crysto Panda to perform their hit "Kyoyina Omanya," igniting the audience with the NTV host's infectious energy. Nevertheless, Sheebah couldn't have asked for a better partner than Pallaso, who thrilled fans with their songs "Go Down Low" and "Twatoba."
Cindy, on the other hand, graced the stage and unleashed her inner monster. She took the audience on a nostalgia trip with classics like "Ayokya Ayokya" and "Run this City." The crowd erupted in cheers and excitement as Navio joined her to perform their song "Ndimukondo," proving the old is indeed gold. Cindy's rendition of Bobi Wine's part during "Dilemma," a song they collaborated on, almost stole the show and crowned her the king of the industry.
Performance Verdict: Sheebah 5/10 and Cindy 9/10
Fashion and Stage Presence
Known for her fashion sense, Sheebah didn't disappoint her fans with her stylish outfits. However, some critics argued that she may have spent more time choosing attire than rehearsing for the performance. In contrast, Cindy kept a modest fashion approach, seemingly caring less about her designer.
Fashion and Style Verdict: Sheebah 9/10 and Cindy 6/10
Music Band and Sound
The Maestro Band lived up to their reputation, despite occasional hiccups caused by the artist herself. Sheebah occasionally lost sync with the band, but her talented dancers, led by Ritah, delivered an enchanting performance that could have secured her victory in a dance competition.
For those unfamiliar with Lido Band, they shared the stage with Cindy and deserved recognition for their outstanding performance. Despite a few technical glitches, both Lido Band and Cindy gave the audience their money's worth.
That aside...
Sheebah gave her all, emerging as many people's winner, even in the face of a public jury that seemed determined to oppose her. Her unwavering confidence remained unshaken. As we all know, Sheebah is a consummate entertainer, and she lived up to that reputation last night, providing us with a captivating performance.
Cindy, on the other hand, has consistently delivered stellar performances with her band, and her show last night was in line with those high standards. While it was undoubtedly impressive, it didn't bring any extraordinary surprises to the table.
In the end, let's extend our congratulations to both of these talented artists. They surely left the stage with well-deserved smiles and pockets filled with success.
Overall, Cindy claimed the crown with a solid 8/10 performance, while Sheebah graciously accepted a 6/10 rating, all while gearing up for the London battle edition scheduled for October 14th this year.
Download the Howwe Music App