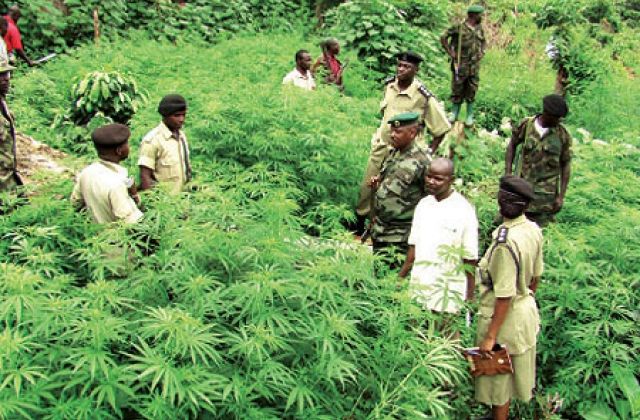 The police in Masaka district has in custody 38 people, among them a 13-year-old, who have been arrested for drug abuse. The group was arrested during joint operations conducted last night by Police and the army to crack down on persons who are using narcotic drugs.
Lameck Kigozi, the Greater Masaka Regional Police Spokesperson says the operation conducted in the three divisions of Masaka followed a resolution by the district security committee which tagged the increase in crime rates to drug abuse.
Kigozi further explains that the arrested persons were found either selling or using the prohibited drugs that included marijuana, Khat and aviation fuels among others.
Police had also registered several public complaints of marijuana smokers wreaking havoc in the area. Amongst the suspects being held at Masaka central police station, Kigozi says, is a minor who was often used as a link between the drug dealers and users.
Joe Walusimbi, the Masaka Resident District Commissioner says Masaka had become a hub for drug users and criminals adding that security operations will continue until authorities rid the region of wrong elements and pacify it.
Police officers are still recording statements from the suspects to establish appropriate charges against them.