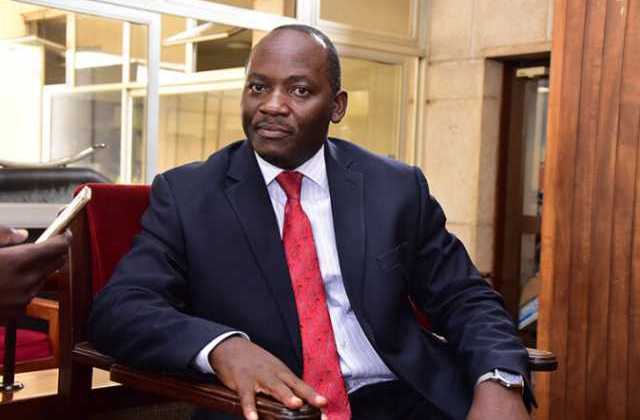 Members of Parliament from different opposition parties have recommended the amendment of the Electoral Commission Act to redefine the role of police and other armed personnel during elections.
The issue is one of the amendments in a statement presented before Parliament on Wednesday by the Leader of Opposition, Mathias Mpuuga on the shrinking civic space in Uganda.
The Opposition in the statement, says that it is incumbent upon Parliament to inquire into the operations of Civil Society Organizations-CSOs particularly Political Parties, Non- Governmental Organizations (NGOs), Media and Journalists, Cultural and Religious institutions.
"The role of conducting elections should be the reserve of the Electoral Commission. The Electoral Commission, (not the inspector General of Police or the President, or any other person), should be solely in charge of and in direct command and control of the co-opted police and other internal security personnel deployed in electoral processes," part of the recommendation reads.
They also want the Army not to be allowed any role in the electoral processes over and above those listed under Article 208 and 209 of the Constitution and the Uganda Peoples Defense Forces Act, 2005, arguing that this would go an extra mile in ensuring that the operations of police during elections are not politically motivated as noticed over time.
The statement was presented by the shadow Minister for Defence, Abdallah Kiwanuka on behalf of Mpuuga during the plenary session chaired by Speaker of Parliament Jacob Oulanyah.
He explained that it would also be prudent to increase funding of the National Consultative Forum to empower it to fast-track its statutory mandate under the Political Parties and Organizations Act.
Kiwanuka added that the enhanced funding would improve the operations of the Forum to build the capacities of all political parties in Uganda and propagate dialogue at the national level with the intent of wiping out political persecution and strengthening democratic values.
Mpuuga also wants the government to develop a donation policy that elaborates the criteria of who deserves a donation, the purpose, form, and value of the donation. He says that this would ensure certainty and consistency in the handling of government donations.
Speaker of parliament Jacob Oulanyah noted that the statement has fresh matters and needs much more time for debate.