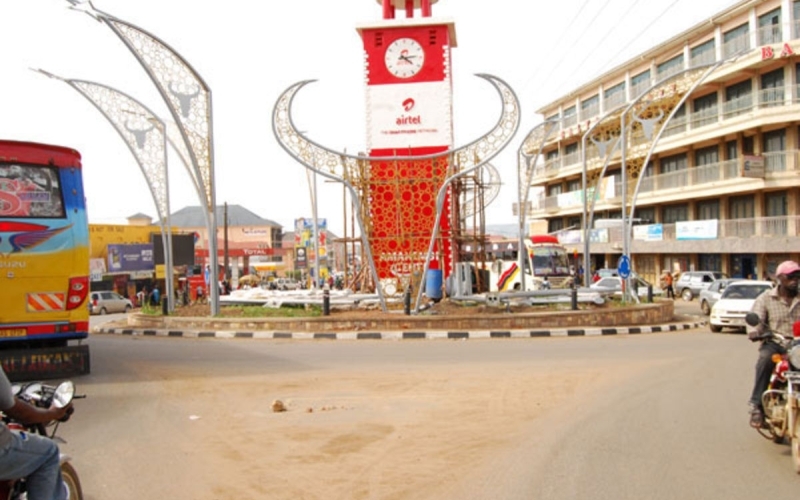 Mbarara City Boda Boda riders have sued City Clerk Assy Abireeba Tumwesigye and the City Council for suspending the election of their leaders.
The riders, through their Umbrella, Mbarara City General Boda Boda Operators Association, say that the City Clerk is acting in a discriminatory manner by suspending the Interim Committee and the Independent Electoral Body.
The interim Committee was tasked with formulating a new constitution that would govern the riders under the new city status while the Independent Electoral Body (IEB) was tasked with organizing and conducting elections. The lead petitioners are Majidu Luganda, Edward Arinaitwe, and Bashiru Mastiko.
The other petitioners are Evaristo Musasizi and Sadick Mujuni from the interim Committee together with Ronald Bintukwanga Kigudu and Aggrey Rukundo. In their petition, the applicants are seeking a declaration that "Assy Abireeba Tumwesigye who is the 1st respondent in the matter acted ultra vires and irrationally when he assumed the duty of court or that of the Independent Electoral Body in suspending the applicants' elections a duly registered CBO".
They now want a declaration that the orders issued in two letters referenced as CR/MC/225 dated 8th December 2022 by the 1st respondent and addressed to all Boda Boda riders in Mbarara City and another letter dated 12th December 2022 addressed to the 6th applicant are illegal null and void and of no legal effect.
The December 8th, 2022 letter suspended the election of the new leaders while the December 12th, 2022 letter suspended the chairperson of the Independent Electoral Body, Ronald Bintukwanga Kigudu. The suit was filed at the High Court Mbarara. However, in his March 7th, 2023 letter, Abireebe argued that the six months given to the interim committee from the time it was constituted expired thus its term and mandate ended.
He added that the Independent Electoral Body had for long a time failed to organize elections and ignored the council's guidance. When contacted by our reporter on the suit, Abireebe refused to comment, saying the law of prejudice. He, however, said that he had already informed the solicitor general who is the lawyer of the government entities.
He says that the City authorities have appointed the Community Development officer, Peter Turyamuhaki, Deputy Clerk of Mbarara City South Division, and Principal Commercial officer to organize the elections. The Elections according to Turyamuhaki, were supposed to take place on January 25th.
However, these were postponed again until further notice. Since Last year when the Mbarara City Security Committee suspended the process to elect new Boda Boda leaders following protests from a section of riders who accused the Independent Electoral Body of alleged irregularities, the city has failed to organize and hold the elections which have been postponed for more than three times.