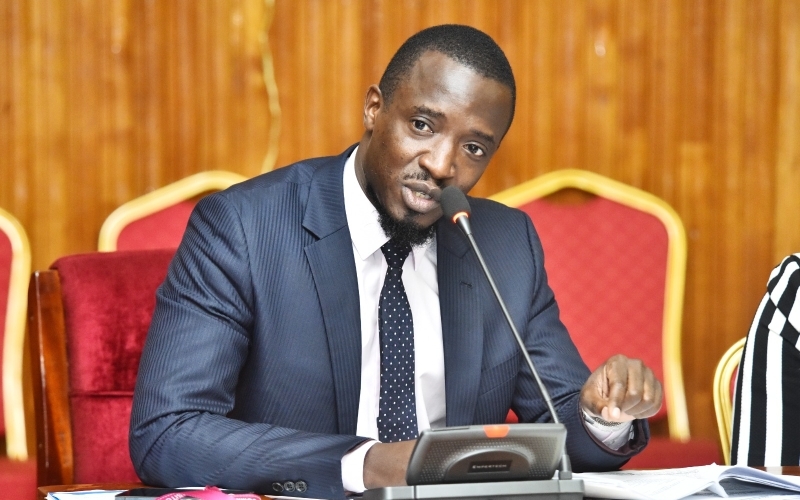 Uganda Boxing President, Moses Muhangi, was on Tuesday detained overnight at the Central Police Station (CPS) in Kampala on charges of forgery and uttering false documents. The Public Accounts Committee (PAC) referred Muhangi to the Parliamentary Police Division for further investigation into these allegations.
Luke Owoyesigyire, the Kampala Metropolitan Police Deputy Spokesperson, confirmed that Muhangi is currently being held at CPS while investigations are ongoing.
He revealed that Muhangi is under scrutiny for his handling of part of the 121 million Shillings he received from the National Council of Sports during the 2021/2022 financial year.
Muhangi's arrest occurred on Tuesday afternoon when he returned to the CID Headquarters after providing his statement. Initially granted a 48-hour police bond, he was later called back and detained. On May 15, 2023, the PAC (Central Gov't), chaired by Asuman Basalirwa, referred Muhangi and the former accountant, Lydia Namuleme, to the Police CID for further management in relation to allegations of forgery, uttering false documents, and misappropriation.
Their appearance before the Committee was in response to queries raised by the Auditor General. This arrest closely follows the remand of Sarah Babirye Kityo, President of the Uganda Netball Federation, on charges of obtaining money by false pretense.
Federation leaders have criticized the Secretary General of the National Council of Sports, alleging unfair funding practices toward sports federations.
During his appearance before the Adhoc Committee investigating the National Council of Sports, Muhangi accused the head of NCS of abusing his authority and pressuring federations to account for funds that were not allocated to them. He cited an incident in 2019 when his federation received 45 million Shillings but was asked to account for 600 million Shillings.
The ongoing conflict between the National Council of Sports and various sports federations has been characterized by allegations from the NCS regarding the federations' inability to provide proper financial accounts of the funds they receive. Muhangi explained that while parliament agreed to allocate specific amounts of money to each federation, the NCS acted contrary to this agreement.
"The way the funds that come into the sector are distributed to the federations lacks a criterion that is agreeable to all of us. We all need funds to compete in international competitions and run the federations. The challenge is that some federations receive support while others do not, which raises questions about the fairness of the process," Muhangi stated.
Muhangi, currently in detention, believes that there are individuals who hold grudges against him and other federation presidents due to their consistent criticism of the authorities at the National Council of Sports. He argues that any accounting concerns within the federation should be addressed by the former accounting officer and expresses surprise at his own detention in this situation.