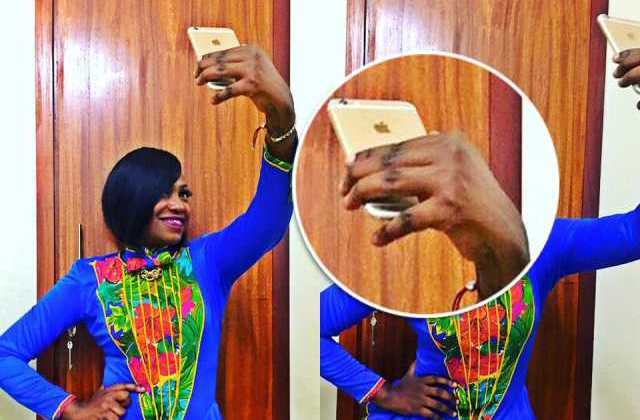 Most Ugandan female celebrities bleach their skin. They are always watching reality TV series on E and they copy the likes of Kim Kardashian and many others.
They envy their lifestyle and they change their skin to look like them.
Irene Ntale has over the years been accused of using bleaching chemicals.
The singer however denies the allegations.She says she appreciates the way God created her, she has no reason to change her skin tone.
She believes bleaching is very disastrous and she cautions young ladies against it.
"Since I came on this earth, i have never manipulated my body. I neither wear artificial buttocks nor bleach because it's not my thing," she said.