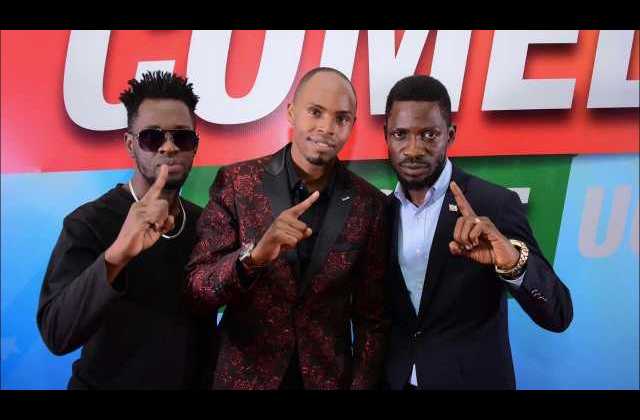 Comedian Alex Muhangi has distanced himself from attacking NUP president, Robert Kyagulanyi, aka Bobi Wine as per the social media claims.
It alleged that Muhangi believes the singer has no potential to be the President of this country.
He denied everything and said no person has powers to determine a person's destiny. He confirmed there is no bad blood between them.
"I can never say that, don't misuse my name for your selfish reasons. No man can determine the destiny of the other, Bobi Wine can even be President of Africa," Muhangi partly commented on a social media post alleging that he speaks doom for Bobi Wine.