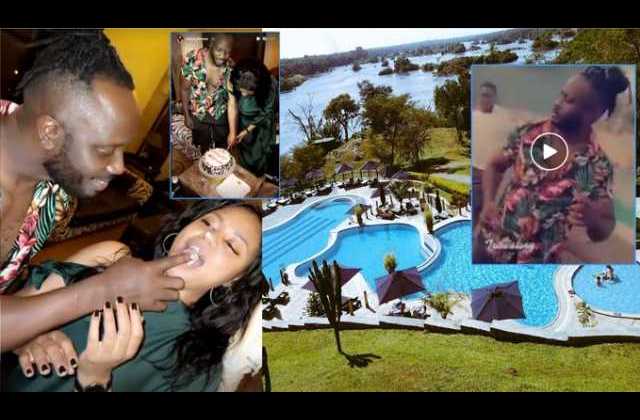 Musician Bebe Cool has been celebrating his 44th birthday at Chobe Safari Lodge with his beautiful wife, Zuena Kirema, and a few friends.
While there, he visited Murchison Falls National Park to appreciate the natural beauty of Uganda.
Although he respects what the stakeholders are doing to improve the tourism industry, he is bothered by the high costs of accommodation in the sector. Most hotels and lodges in the area charge in dollars yet many Ugandans can not afford to pay.
According to the singer, local tourists should be made a priority by creating packages that suit them.
"Government/Ministry of Tourism should quickly and specifically make plans to avail affordable accommodation for Ugandans if it is to hit the tourism target. The high-end accommodation is ok for those who can afford it. But plans must be put in place to gazette land for affordable accommodation within the parks which will then increase local tourism interest. Tourism cannot flourish if the locals are not regarded as the priority stakeholders," he posted.
Tourism expert Amos Wekesa thanked Bebe Cool for his submission and offered to guide him for free in case he decides to invest in the sector.
Many local tourists continue to complain about the high rates in the sector.