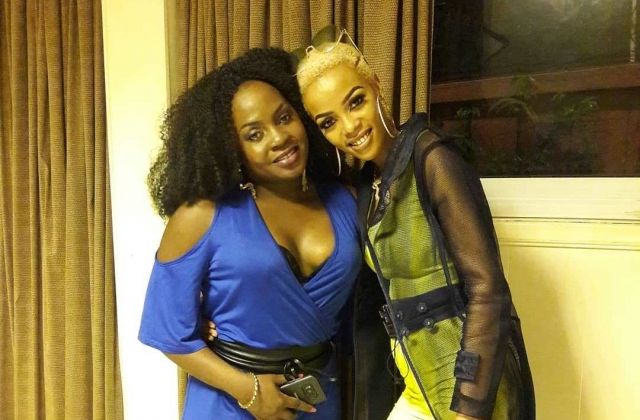 Nina Roz is one of the promising artists in Uganda at the moment.
So often in her interviews, Nina Roz has always talked about Iryn Namubiru, her role model and how much Iryn has inspired her to sing despite doing a different kind of music.
For the very first time, Nina Roz met Iryn Namubiru physically and she was star struck. And yes, it is a fact because tears of joy rolled down her cheeks.
Nina Roz took to her social media to confess her experience about meeting her role model.
Iryn Namubiru comforted and appreciated her love towards her through the comment section on Nina Roz's post.