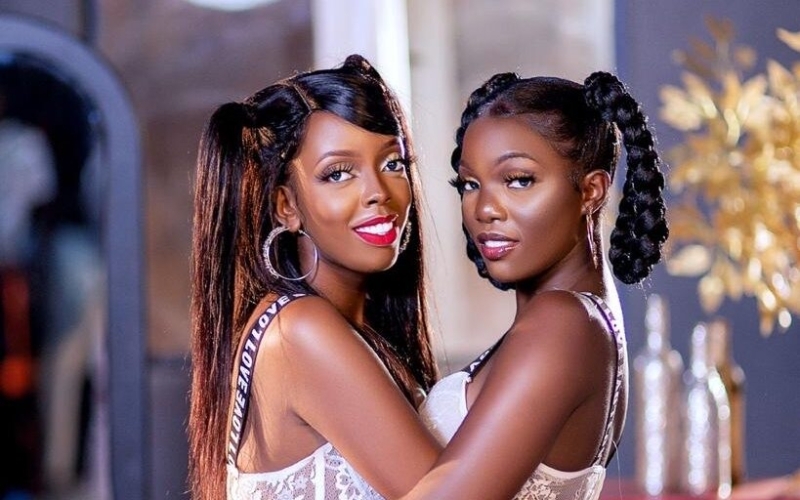 First-rising musicians Kataleya and Kandle believe nothing can separate them.
In an interview with a local YouTuber, Kandle explained they have come a long way together and they are more like sisters. They can't split because of money or men.
"We are sisters and we have been together through thick and thin. Money and men cannot divide us some people think," she said.
"We believe our main strength is unity and the bond we created is unbreakable," Kataleya added.
Kataleya and Kandle have so far released songs such as "Njagala" "Money", "Tonafuya", and "Do me" among others.
The two started music around 2017 to 2018, after realizing the industry had no female singing duo at the time.
They are managed by Theron Music label.