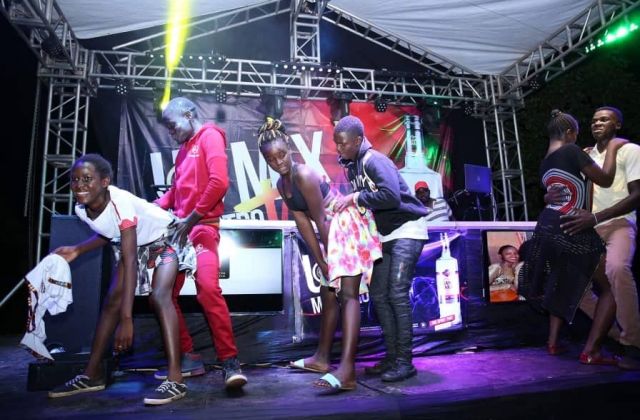 After kicking off in Arua, the UG Mix Maestro tour headed to Masaka over the weekend and it was a perfect night as revellers enjoyed the night with top deejays from Kampala.
The event is organised by Uganda Waragi to celebrate the unique talent that deejays have to offer. The event featured an all-star line-up of DJs including Nimrod, Lola, Dj Shan, Magic Switch and Ripper, who delivered an exciting music experience in one night.
The deejays didn't disappoint as they took centre stage at the turntables in turns and everyone gave their best keeping revellers on their feet until morning.
Also, the event featured deejay tutorials conducted by Ripper Inc. 256, the founders of the first Ugandan DJ Academy where revellers at Laston Gardens in the outskirts of Masaka town got the chance to each enjoy a 10-minute tutorial that allowed them to mix music on the decks, guided by DJ Ripper.
The UG Mix Maestro campaign is still underway in four more towns. It will be climaxed by a grand finale that will see two lucky winners each walk away with full scholarship to the DJ Academy, fully paid by Uganda Waragi.
Gals Betting: Get 10% Refund on All your Losses
Click Here