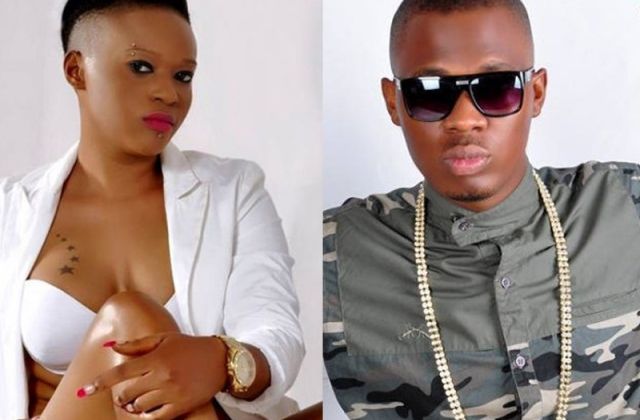 Socialite Don Zella and struggling singer Big Eye were once celebrated lovers. They lived a luxurious life and looked happy with their children before they bitterly broke up a few years ago.
Everyone seemed to have moved on but Big Eye has revealed some disturbing information about Don Zella.

The 'tambula' singer claims that Don Zella, wanted to kill him while he was sleeping. He alleges that he narrowly escaped being strangled by Don Zella.
" In 2014,she wanted to kill me by the use of her hands when i was sleeping. As you can see that's my neck.She strongly caught my neck and squeezed it where i had to use a lot of energy to escape. Otherwise by now i would be dead.
#RespectMyDecisionToMoveOn," Big Eye captioned the photos showing injuries on his neck.