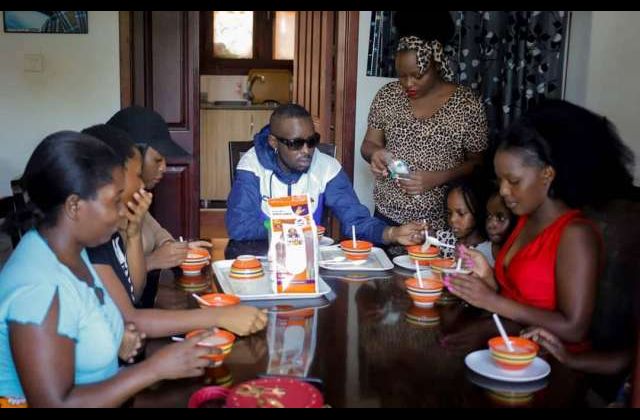 Eddy Kenzo and Rema Namakula's relationship is believed to have been unstable for the last few months, Rema accusing Kenzo of sleeping around with other women including singer, Lydia Jazmine.
On Easter Sunday, Kenzo proved to the world that he is living happily with Rema and their children as one family.
Rema posted photos on social media while serving food to her family and friends including Eddy Kenzo, something that had never been seen before.
However a close source informed this website that it was not just sharing a meal but they had a good time as a family.
The source adds that Eddy Kenzo apologised to Rema and finally moved back to his family house in Seguku.