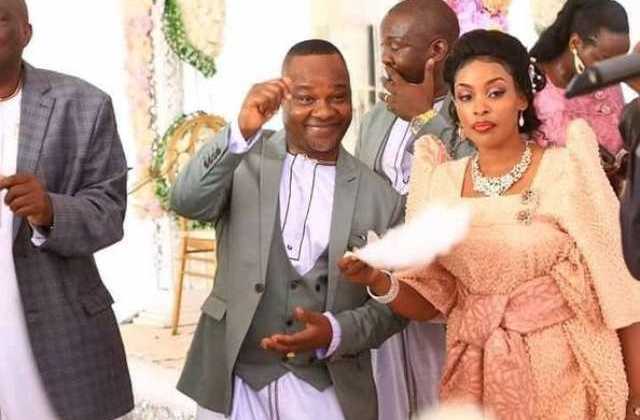 Socialite Emmanuel Lwasa is on a mission to fill this world. The Masaka tycoon who recently married a new wife, Angel Kawunda has revealed that he wants to sire 30 children if God grants him life.
Lwasa says he currently has 18 children from different women.
Lwasa relayed this in a television interview alongside his new wife, Angel.
She said she will ensure Lwasa gets the number of children he wants even if it means letting him sleep with other women.
A few days back, Diana Nabatanzi was quoted by some local gossip channels claiming a Lwasa is impotent.
Download the Howwe Music App