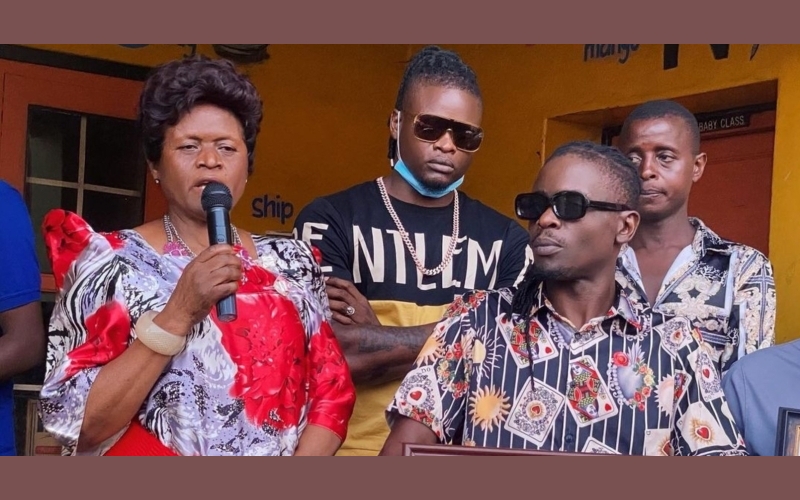 Chameleone's wife, Daniella Atim has continued to put pressure on the Mayanja family over domestic violence.
Daniella has been on Weasel's case ever since it emerged that he had thumped his girlfriend, Sandra Teta.
Also Read: Daniella Atim Calls On Feminists to Save Sandra Teta From Weasel's Violence
Despite calling for justice, she has now revealed that Weasel's mother, Prossy Mayanja is fond of defending and covering up the Mayanja boys when they make errors.
According to Daniella, Prossy Mayanja always discourages the daughter in-laws from reporting cases to the police and urges them to understand their men. Daniella says this has fuelled the violence.
She now wants her mother-in-law to play a more motherly role than just encouraging them to hurt more women.