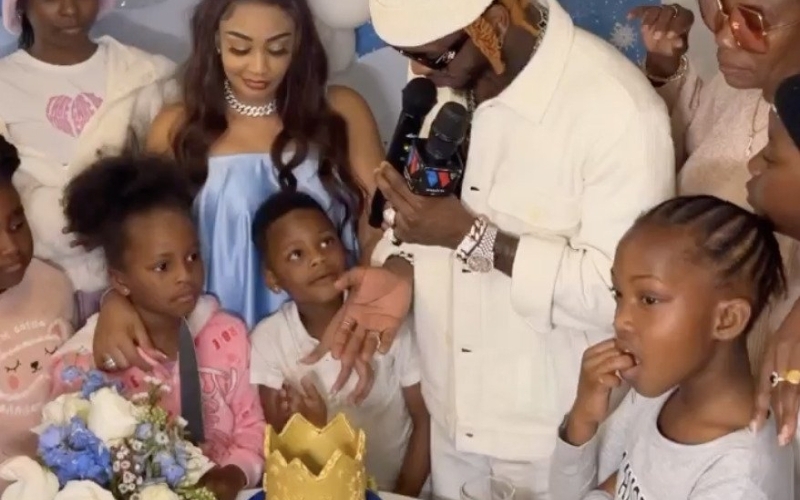 Last week, Zari and Diamond Platinumz met in South Africa to celebrate the 7th birthday of their daughter, Tiffah Dangote.
Also Read: I Can Never Date or Sleep With Diamond Platinumz Again—Zari
The party reeked of luxury and class going by the pictures. After the event, Zari bragged about her co-parenting skills with Diamond.
"Best co-parenting ever in history," she wrote on Instagram.
"We said it's better to come with a few people to represent the family, here we are. We need to know each other and strengthen the bond l. Thanks, everyone for coming," Diamond thanked the guests.
Diamond flew his family members to South Africa for the celebrations including his mother, Mama Dangote, his step-dad Uncle Shamte, and his sisters Esma Khan and Queen Darleen.
Other people that graced the occasion were his Wasafi TV and radio employees and producer Laizer.
Download the Howwe Music App