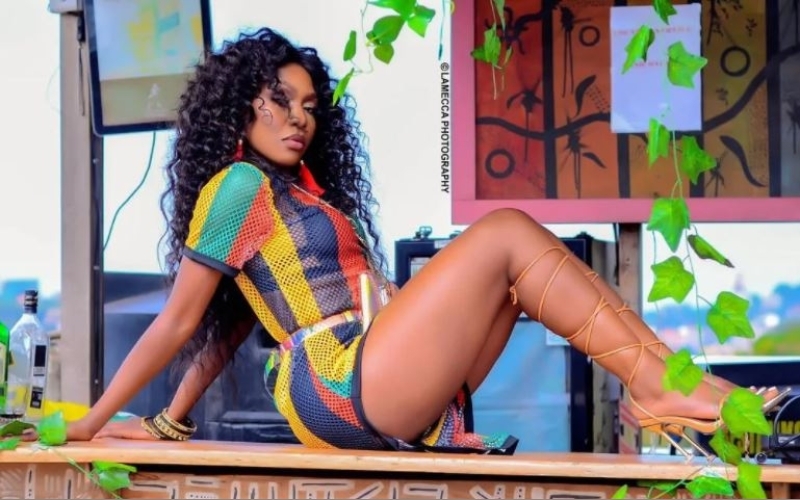 Musician Karole Kasita decided to have a child during the COVID-19 lockdown because she felt lonely and bored.
She also felt that she might not have time for a personal life in the future if she became a more successful artist. So, she decided to keep the child if she ever got pregnant.
Last year, Karole Kasita gave birth to her son, King. She loves him very much and says that he is her everything and the driving force behind her actions.
She has not revealed who King's father is, but there are rumors that it could be fellow singer and rapper Feffe Bussi.
This week, Karole Kasita is set to launch her debut concert at UMA showgrounds in Lugogo. She has reflected on her journey in the music industry, starting as a band singer and eventually becoming one of the top consistent singers.
Download the Howwe Music App