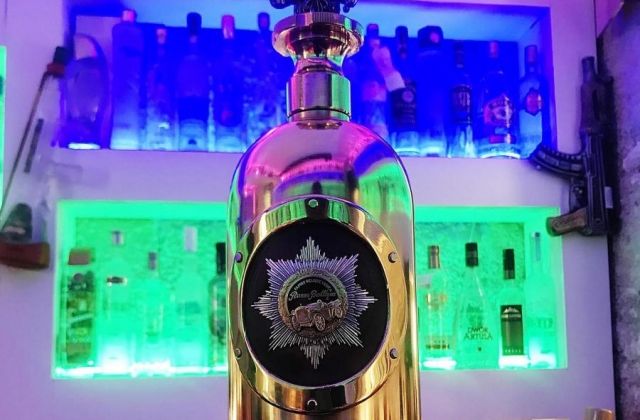 Danish police are investigating the theft of what is claimed to be "the world's most expensive" bottle of vodka, in what the bar owner says could be an inside job.
The bottle, made from white and yellow gold and containing a diamond-encrusted replica of the Russian Imperial Eagle on its cap, is said to be worth $1.3 million (one million euro).
A CCTV recording sent to AFP shows a masked man grabbing the Russo-Baltique vodka and fleeing Cafe 33 bar in Copenhagan early on Tuesday.
"Somebody must have gotten the key from someone who previously worked here," Brian Ingberg, owner of the bar, told AFP.
The bottle, which featured in the political thriller "House of Cards", is not insured and was loaned from a Russian businessman, he said.
The bottle was served to the American president, played by actor Kevin Spacey, in season three of the Netflix show.
Copenhagen police said no suspect has been caught yet.
Source: AFP
Download the Howwe Music App