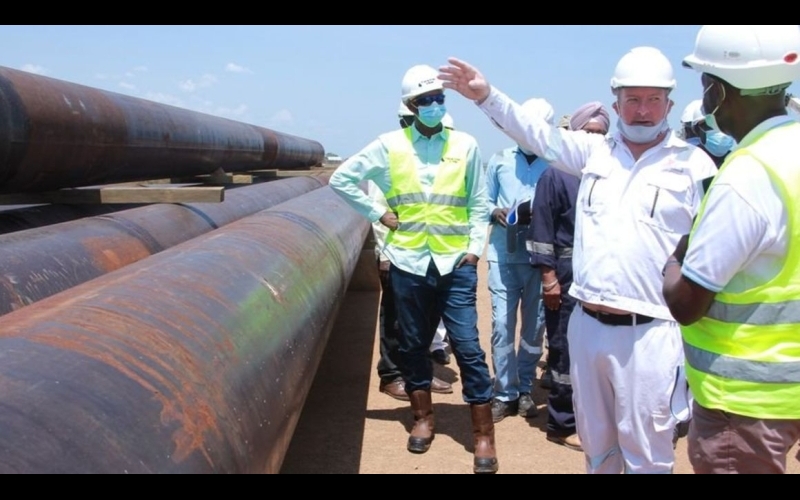 East Africa now straddles across a huge landmass divided into two oceans- the Atlantic and Indian oceans- after the admission of the Democratic Republic of Congo (DRC).
But there is more to this story. Experts project the region is set to become Africa's petroleum province and a shining frontier in the oil and gas scene.
Most, if not all countries in the region are the latest entrants into the ranks of oil and gas producing nations on a global scale.
In fact, South Sudan, Kenya and Uganda hold the region's 10.8 billion barrels, with more barrels expected during exploration of new blocks, according to a report from Institute of Economic Affairs in Kenya.
Uganda is currently at close watch from global and regional financiers but of course taking keen observation at the wider region.
By the end of 2021, over $3.8billion had been invested in Uganda's oil sector, and about $15 billion is expected to be invested in the next five years.
In 2022, an initial investment of $3b (Shs10 trillion) is expected, as the country plans to achieve her first oil expected at the beginning of 2025, according to the Petroleum Authority of Uganda.
Dr Rose Nakayi, a legal scholar in her analysis of the new oil developments indicates that only one zone in Eastern Africa has potentially enough oil for production: the Ugandan side of Lake Albert.
Uganda oil reserves currently stand at 6 billion barrels of oil, of which 1.4 billion barrels are commercially recoverable.
Download the Howwe Music App