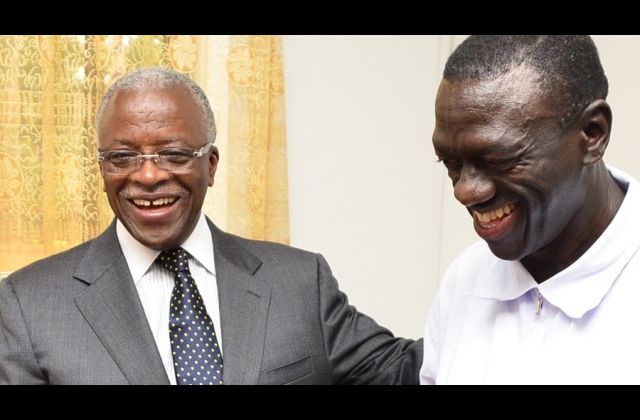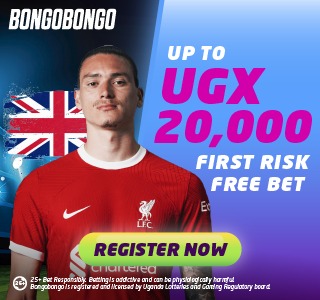 Sections of politicians and activists in Ugandan have come out to celebrate, as others criticize Thursday's Supreme Court Ruling that led to the trashing of the election petition filed by former Presidential candidate Amama Mbabazi, challenging the re-election of President Museveni for the next five year term.
FDC incarcerated leader Kiiza Besigye was the first to react, explaining that he did not blame the Supreme Court for its final decision, as all State institutions are captive of dictatorship.
He added; "there is no process that will legitimize the election of Museveni in the February 18 polls."
The petitioner, Amama Mbabazi said he would consult with his lawyers first and study the court ruling, before communicating a way forward.
"We don't have an exhaustive comprehensive plan since the Supreme Court just made its ruling" Mbabazi said.
Former Supreme Court judge Prof. George Kanyeihamba said; "It surprised me. In a petition challenging a president, judges express views independently. I would have been happy if the petition was handled the same way it was in 2001 and 2006."
Dr Livingstone Ssewanyana, a member of Citizens Election Observer's Network – Uganda CEON-U welcomed the Court's call for reforms but insists that all the gaps in the electoral reforms must be filled if Uganda is to have free and fair elections in future.
NRM Secretary General Justine Lumumba celebrated and congratulated her boss, before advising the petitioner, also her predecessor Mbabazi to seek Political rehabilitation.
Government spokesperson Ofwono Opondo said; "the evidence wasn't not there. Court found that the petitioner didn't have good evidence."
Meanwhile, embattled Kampala Lord Mayor argues that NRM shouldn't take pride that they were dragged to court over vote rigging.
"However, what surprises me is that all the 9 justices had the same finding on this case" Lukwago wondered.
Crispy Kaheru, the Coordinator of CEON-U said the outcome of the court process is frustrating. Kaheru argues that Uganda's problems are not just legal but political, social and economic.
Nobert Mao, the leader of the Democratic Party, says using the quantitative test to determine the outcome of petitions is not enough, adding that court should also use qualitative considerations.
He lamented; "You don't need to break all the 10 commandments to go to hell, breaking one is enough. Supreme Court still stuck with quantitative test!"