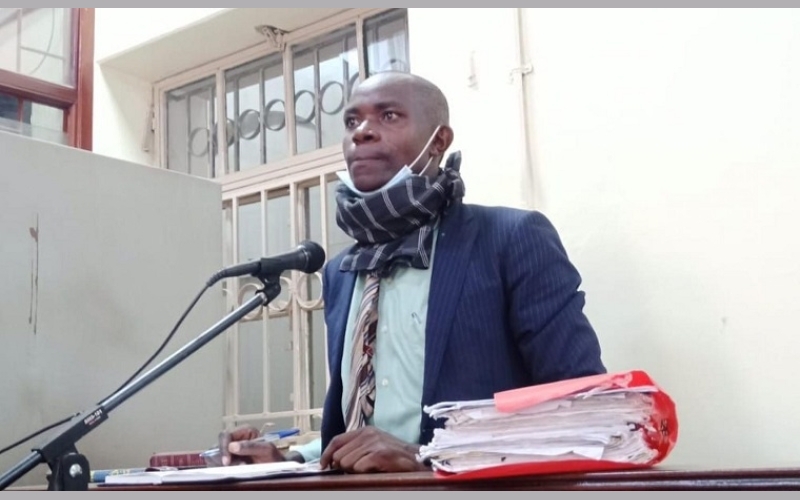 Lawyer Male Mabirizi has submitted a petition to the East African Court of Justice, seeking a permanent injunction to prohibit General Muhoozi Kainerugaba, a serving officer in the Uganda People's Defence Forces, from organizing and participating in political rallies and gatherings.
Mabirizi's petition extends to the Speaker of Parliament, Members of Parliament, Ministers, Police and Military commanders, officers, Resident District Commissioners, and government and local government officials. He requests that they refrain from any involvement in organizing or supporting Kainerugaba's political activities as long as he remains a serving military officer.
Citing Section 99 of the UPDF Act 2005, Mabirizi argues that as a serving officer, Kainerugaba is prohibited from engaging in politics. He claims that Kainerugaba, who is also the son of President Yoweri Kaguta Museveni, has repeatedly violated this provision by holding rallies in Entebbe, Mubende-Kasambya, and Kabale within the past sixty days.
Mabirizi states, "The Speaker of Parliament Anita Among, Ministers, Members of Parliament, UPDF and Police Officers, and Resident District Commissioners, who are required to protect the Constitution and promote democratic governance, are fully participating in this illegality. Therefore, a permanent injunction is necessary from the East African Court of Justice."
The mentioned events took place in Lira on March 28th, 2023, Entebbe on March 26th, 2023, Kasambya-Mubende on April 19th, 2023, and Kabale on April 19th, 2023. Mabirizi alleges that during these events, Kainerugaba made political promises related to infrastructure, sports, and anti-corruption efforts.
Mabirizi argues that these actions are unlawful and infringe upon the fundamental principles of the East African Community, such as good governance, adherence to democracy, the rule of law, accountability, transparency, social justice, and the protection of human rights.
In his petition, Mabirizi calls on the East African Court of Justice to declare Kainerugaba's actions illegal and seeks general damages and costs of the case.
The Attorney General of Uganda, the sole respondent in this case, has been given 45 days by the East African Court to file a defense against the actions of General Muhoozi.
This is not the first legal case filed against Kainerugaba since he openly declared his intention to succeed his father as President of Uganda. Human rights lawyer Gawaya Tegule previously sued the Attorney General and Kainerugaba individually, seeking an order to restrain him from engaging in political activities while serving in the military.
The case, pending in the Constitutional Court, also calls for Kainerugaba to be prosecuted for treason based on political pronouncements made on his Twitter handle that allegedly contradict the constitution.
These legal actions have been taken amidst birthday celebrations held by Kainerugaba and his supporters across the country. The evidence presented in court suggests that Kainerugaba's actions are inconsistent with Article 208(2) of the constitution, which mandates the non-partisanship and subordination of the Uganda People's Defence Forces to civilian authority.
Recently, President Museveni met with members of the MK Movement, a pressure group supporting Kainerugaba's presidential bid. However, detailed information regarding the meeting held in Entebbe remains limited.