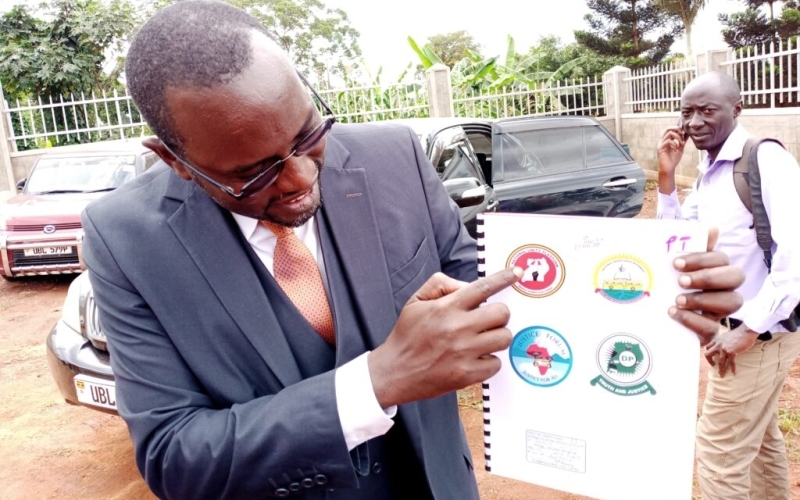 The Court of Appeal in Kampala has scheduled May 29th to reexamine a judgment that affirmed Fred Kayondo as the duly elected Member of Parliament for Mukono South.
The appeal was filed by Wilson Male, the former National Unity Platform candidate for the seat, who contested the decision of the High Court in Mukono.
Male challenged the judgment by Justice Collins Accellam, who had dismissed his previous application to overturn the election outcome.
In the January 2021 election, Kayondo, a member of the Democratic Party (DP), was declared the winner with 26,512 votes, while Male received 4,831 votes.
However, Male raised concerns about Kayondo's nomination process, alleging the use of invalid documents and the misleading adoption of National Unity Platform colors, symbols, and slogans during campaigns.
He also accused the Electoral Commission of non-compliance with constitutional and legal principles, citing instances of insufficient ballot papers at three polling stations and alleged voter bribery by his opponent.
Justice Accellam dismissed the petition, stating that Male had the opportunity to inspect the nomination papers before the election but chose to raise objections only after losing.
The judge further ruled that Male failed to provide evidence that the symbols used by Kayondo were registered trademarks of the National Unity Platform or how the alleged irregularities affected the election results.
However, Male, represented by his lawyers from LMN advocates, argues that the trial judge erred in both law and fact. He asserts that the respondent's nomination should have been challenged earlier and seeks the Court of Appeal to set aside the previous judgment, declare him the winner, or call for fresh elections under the supervision of the Electoral Commission. Male is also requesting costs for the legal proceedings.
This is the second time the Court of Appeal is reviewing the case. Previously, Justice Olive Kazaarwe dismissed the petition without hearing its merits. Male appealed the decision, asserting that the judge failed to consider the defects in Kayondo's pleadings and overlooked his submissions.
Last year, the Court of Appeal ordered a fresh hearing of the petition due to errors made by Justice Kazaarwe, who had dismissed it on the basis of defective affidavits while allowing the same from Kayondo and the Electoral Commission.