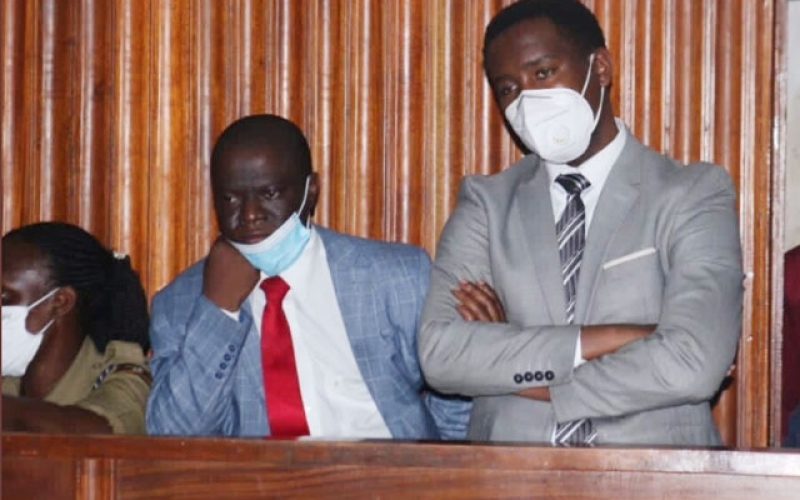 Legislators, Allan Ssewanyana of Makindye West and his Kawempe North counterpart Muhammad Ssegirinya have denied reports that they negotiated with the government for their release from prison.
The duo held a media briefing on Wednesday at the National Unity Platform Headquarters in Kampala, their first public appearance since their release on February 13 by Masaka High Court Judge Lawrence Tweyanze. Following their release, there was speculation in the media that a deal had been reached with the government to secure their freedom.
Before their release, the Minister of Justice and Constitutional Affairs, Nobert Mao, claimed to have quietly brokered their release, but the MPs said that they were not aware of any negotiations and would not have paid their bail money if such talks had occurred.
Ssewanyana believes that these claims were made by opponents seeking political gain. "We know that there are many people interested in our positions. I believe that some people think my detention will give me an advantage in the 2026 elections, so they are fighting us for that reason," he said. On why they had not addressed the media since their release, Ssewanyana said they had been recovering in the hospital after experiencing various health issues.
Ssegirinya stated that negotiations on illegal detention were not possible when they still did not know why they were arrested in the first place. He added that their release was due to the pressure their constituents put on the government to set them free.
This comes two months after National Unity Platform Principal Robert Kyagulanyi aka Bobi Wine rejected calls by some party members to negotiate with the government over the release of political prisoners, citing the need to first address when President Museveni will leave office.
Download the Howwe Music App