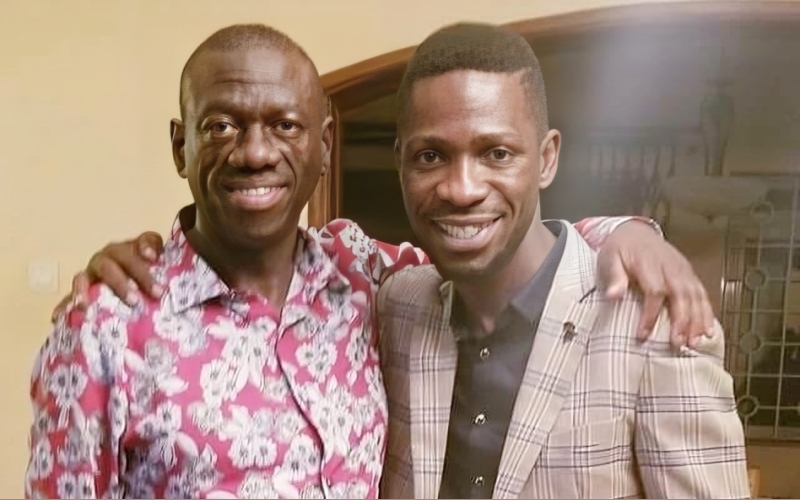 Leaders of Opposition parties in Uganda have joined forces in a cooperation agreement aimed at defending their democratic rights.
The leaders of the opposition parties signed the agreement during a meeting held at Hotel African on Monday afternoon.
Among the parties include; Forum for Democratic Change(FDC), National Unity Platform(NUP), Justice Forum(JEEMA), People's Progressive Party(PPP), and People's Front for Transition.
The opposition states that they were driven to form an alliance following various election irregularities that have played out in recent by-elections in Kayunga, Omoro, and Soroti.
"In all the last general or by-elections, several political parties and formations have continuously participated with belief in democracy and rule of law as the modest means through which they could achieve a peaceful transition for the nation and change of leaders at lower levels…unfortunately, the quality of elections has now gone from bad to worse- each election being worse than the previous one," joint statement reads in part.
"Going forward, we shall jointly or severally use any upcoming elections to organize and rally the population to defend their democratic rights and the election madness that has bedeviled the country since independence," the statement reads further
People's Front for Transition boss Dr. Kizza Besigye, says opposition leaders have stopped believing in democratic elections as the key to the much-desired change in Uganda.
Besigye criticized the recent cooperation agreement between the Democratic Party and the National Resistance Movement(NRM) saying it will not serve the purpose of the opposition that seeks to oust the ruling government.
He says the DP President and Justice Minister Norbert Mao promised to create reforms by fostering dialogue with the opposition, which is impossible.
"Our brother who has just defected says he has gone to lead a process for dialogue to have reforms in the country, but how will those reforms return the power? Even if the reforms are done, they will not return the power." Besigye says
Besigye also says the arrests and vote-stuffing during the by-election last week in Soroti City East were bemoaning.
On his part Robert Kyagulanyi, the NUP party president asked his NUP party and FDC members to stop creating an imaginary rivalry between him and Dr. Besigye but rather unite given the fact that they all support leadership change.
This is not the first time that opposition parties are forming coalitions or signed agreements.
Just before the recently concluded general election, opposition political parties under their Unity in Diversity (UID) Forum convened by former presidential candidate Paul Kawanga Ssemogerere signed an agreement to work together during and after the elections but the agreement was never implemented.
Download the Howwe Music App