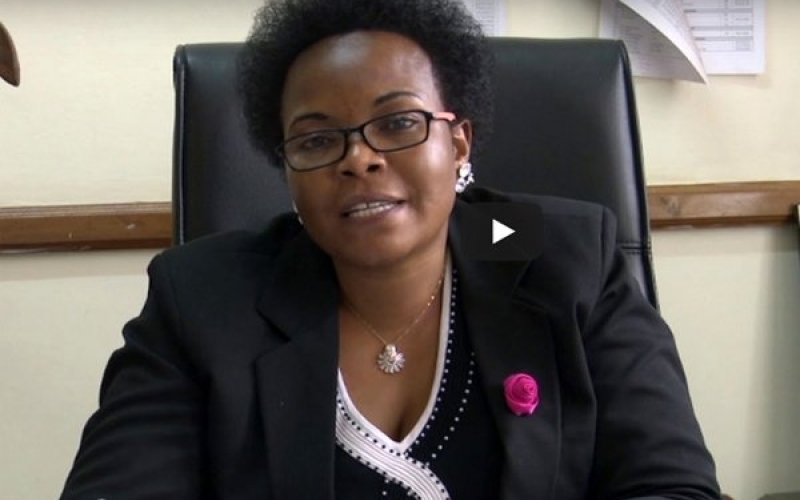 State Minister for Urban Planning Persis Namuganza has lost the battle in the High Court seeking to overturn the Parliamentary recommendation to throw her out of office.
Namuganza had dragged the Attorney General to court, seeking 1 billion shillings in damages, in addition to demanding that an Adhoc committee recommendation be squashed because she wasn't given a fair hearing.
On Tuesday, High Court Judge Musa Ssekaana dismissed an application filed by the Minister, on grounds that she failed to provide conclusive evidence.
"The applicant did not set out any evidence to prove that she was not given a fair hearing apart from merely alleging every limb of what amounts to a fair hearing and contending in submissions that they were not observed...this ground has not been proved by the Applicant, the Applicant has failed to prove this ground," said Ssekaana.
Namuganza's woes stem from a case of Naguru-Nakawa land misallocation. The Adhoc committee of Parliament found the Minister guilty of overstepping her powers by commanding the Uganda Land Commission to give out the said land to different individuals and companies.
By doing so, the committee found that Namuganza violated the PPDA Act and acted on a non-existent presidential directive.
On 18th May 2022, the committee tabled a report in P[arliament and recommended the Minister be removed for abuse of office.
However, Namuganza in retaliation ran to court to block the recommendation. In her argument, she stated that the committee failed to properly hear her side of the story.
She further argued that the report was biased, inconsistent, and lacked proper assessment.
Namuganza claimed that when she appeared before the Committee, she presented a letter she wrote to the chairperson Uganda Land Commission requesting for consideration of some companies, saying it was a request and not a directive and that the letter was not attached to the report.
The Attorney General through Commissioner George Kallemera asked the Court to dismiss Namuganza's case saying she cannot challenge a recommendation of Parliament pending debate and consideration by the Executive to assess whether or not to implement it.
Download the Howwe Music App