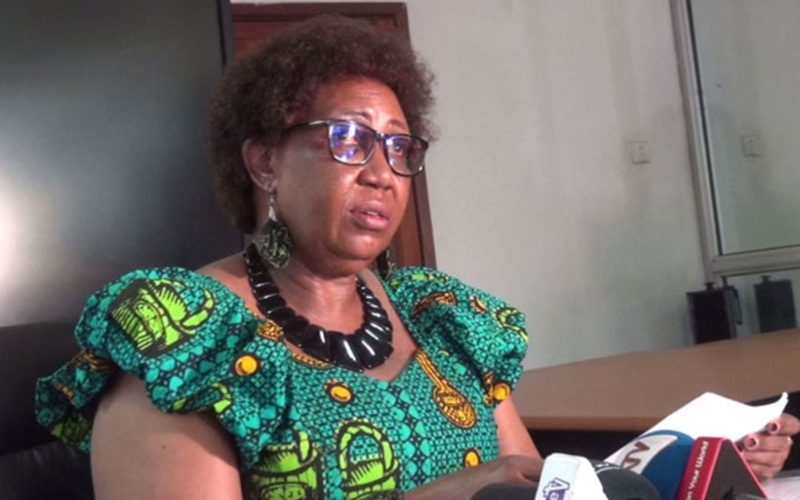 The Uganda Human Rights Commission- UHRC Chairperson Mariam Wangadya has accused the National Unity Platform-NUP of using abductions for political gain.
While speaking on Thursday at the Commission's offices in Kampala, Wangadya said NUP is spending a lot of energy in vilifying the commission yet they have done very little towards providing information that can lead to the recovery of the people they claim to have been abducted.
Wangadya made the remarks while releasing a preliminary report on the investigations of the report of missing persons by the NUP party leaders. Wangadya further said that it is unfair for NUP to continue criticizing the Commission for doing nothing to investigate the whereabouts of their people yet they have been on the task since November and have already identified seven people.
She further accused NUP leaders of using the abductions to obtain political mileage which she says should stop. She instead advised the party to come up with a better manifesto that would appeal to voters instead of claiming to be victims of abductions yet they are not.
NUP leaders have several times claimed since 2020 that security agents have been kidnapping and torturing their supporters. Some of those who they claimed had been kidnapped eventually were taken to court and charged with a number of offenses while others they say have never been seen again.
Speaking on Wednesday at the Party headquarters in Kampala, David Lewis Rubongoya, the NUP Secretary General said they are going to be pushed into self-defense against illegal arrests.
Rubongoya said their efforts to beseech UHRC to act to stop the illegal arrests and recover those in illegal detention have so far been fruitless. Rubongoya stated that since UHRC asked them to produce a list of their victims, they have not received their report on the investigations and that all of the persons on the list are still missing.
Hanifa Nabukeera, the Mukono District Woman MP, accused the UHRC of working for the ruling NRM party while neglecting the Commission's objectives. She said that they had for long tasked the commission with producing a report on their missing people but in vain.
Wangadya said that on November 28th, 2022 after registering persistent claims that thousands of the NUP supporters had gone missing, UNHRC requested the party leaders to provide a list of those missing, a request that was responded to the following day with a list of 25 people, a number which she says surprised her considering the numbers that had been claimed.
She added that, although only one person had a National Identification Number- NIN which was one of the key requirements the Commission requested to help in their investigations, they nevertheless proceeded with the investigations to ascertain the circumstances under which they went missing. Other requirements included the contacts of next of kin, the photograph of the missing person, and the date they went missing.
Wangadya said the commission has established that at least seven people on the list including Jamushid Kavuma, Haruna Ssonko, Charles Ntale, Abdu Bayani Babu, Godfrey Krumira, Patrick Ahumuza, and Steven Muleme were arrested, and released in December 2022 and have since been reunited with their families.
However, Wangadya revealed that they are yet to trace the whereabouts of 18 people on the list and urged the general public and NUP to help the Commission with any information they have in their effort to find where these people are.
They are Johnbosco Kibalama, Micheal Semuddu John Damulira, Moses Mbabazi aka Kawenja, Vicent Nalumoso, Martin Lukwago, Muhammad Kanatta, Yuda Ssempijja, Musisi Mbowa, Peter Kirya, Shafik Wangolo, Denis Zimula, Musitafa Luwemba, Isma Ssessazi, Godfrey Kisembo, George Kasumba, Joseph Baguma and Hassan Mubiru.
CASINO, Lucky Winner
Earn Money Now