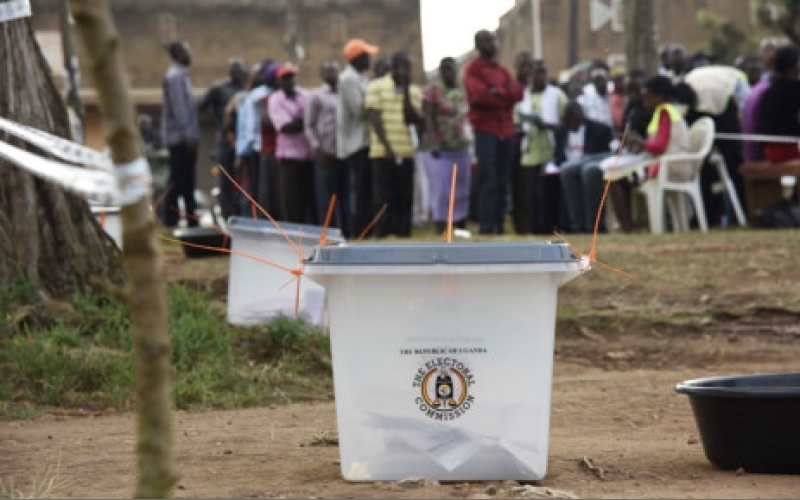 The Forum for Democratic Change-FDC party candidate in the Serere County by-election Emmanuel Eartu has kicked off door-to-door campaigns to lure potential voters.
Eratu and his campaign team reached out to voters in their homes and business premises and noted that this is one of the campaign strategies by the party to woo voters.
He adds that a number of voters are not able to attend campaign rallies.
Eratu campaigned in Serere sub-county and Olio Town Council and Atiira sub-county.
His campaign task force was also boosted by the former Member of Parliament Soroti City East, Moses Attan Okia, Joan Alobo the Soroti City Member of Parliament, and Paul Omer the Soroti City East Mayor.
The Serere County by-election has attracted five candidates including the son of the MP Patrick Okabe Emmanuel Omoding who will contest as an independent, Philip Oucor of the National Resistance Movement, Martin Onguruco another independent, and Alice Alaso Alliance for National Transformation-ANT.
Attan rallied residents to vote for Eratu who will extend clean water in the area and construct schools. Alobo, pleaded with Serere residents to vote for Eratu who will advocate for their rights and service delivery to the people.
Download the Howwe Music App